Announcing the Winners | Cooking Class Giveaway
February 14, 2019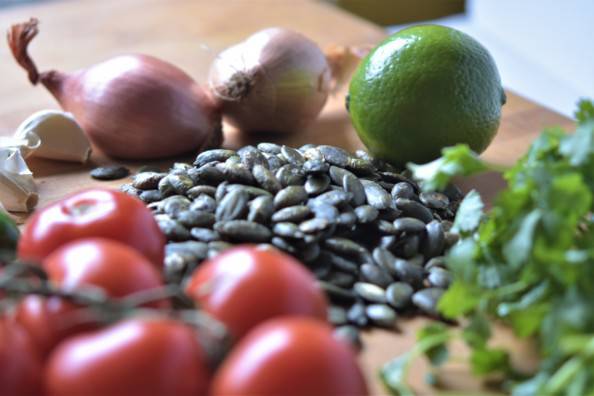 It's time to announce the giveaway winners!
Can I just say that I am THRILLED by the response! A combined total of 130 comments on my blog, my Facebook post, and my Instagram post. Thank you all for your support and enthusiasm!
I took a bit of time yesterday evening to enter all 130 names into Excel, and used the random number generator function to pull 14 numbers at random. The numbers corresponded to commenters' names in the Excel spreadsheet, and was a handy way to pick 14 lucky winners.
Aside: this is a much better system than what I used to do, which was to print off all the comments on paper, cut them out with scissors, and place them in a large bowl, to pick them out like raffle tickets. What can I say? I'm a chef, not an IT whiz :)
And here is the list of the lucky winners of the Rancho Vignola sponsored cooking class on Feb 24th! I will contact each winner individually today, but if you see this first, please send me an email to heidi@chefheidifink.com to claim your spot in the class! (Reminder, winners will be expected to pay for 50% of the cost of the class: $50 plus GST)
Chris Callendar
Jennifer Young
Reeny Pritchard
Lisa Van Rooyen
Jill Maase
Caroline Anderson
Vonda Derksen
Linda Lomas
Janai Scigliano
Denise Kramar
Janice Hannay
Leslie Berkes
Meghan Stothers
morebritish (Lorena from Instagram)
You have 48 hours, from when I contact you privately, to claim your spot. If I don't get contact within 48 hours, I will choose another winner at random.