Homemade Eggnog (Non-Traditional)
December 23, 2011
On Christmas Eve, I have a personal tradition of staying up after everyone else has gone to bed and watching It's a Wonderful Life by the light of the Christmas tree. In recent years, I have added to my Chistmas Eve ritual a cold glass of homemade eggnog on ice, cut with a shot of dark rum.
It's divine. Yes, the movie and the quiet evening after a hectic few weeks, but what I really mean is the homemade eggnog. Dee-vine.
Speaking as someone who has always hated eggnog, trust me when I say that the homemade version is an entirely different beverage than the store-bought. Smooth and creamy, delicately sweetened, a nice hit of nutmeg – well, it pretty much tastes like melted nutmeg ice cream. Last time I checked, the stuff in the carton does not taste like melted ice cream.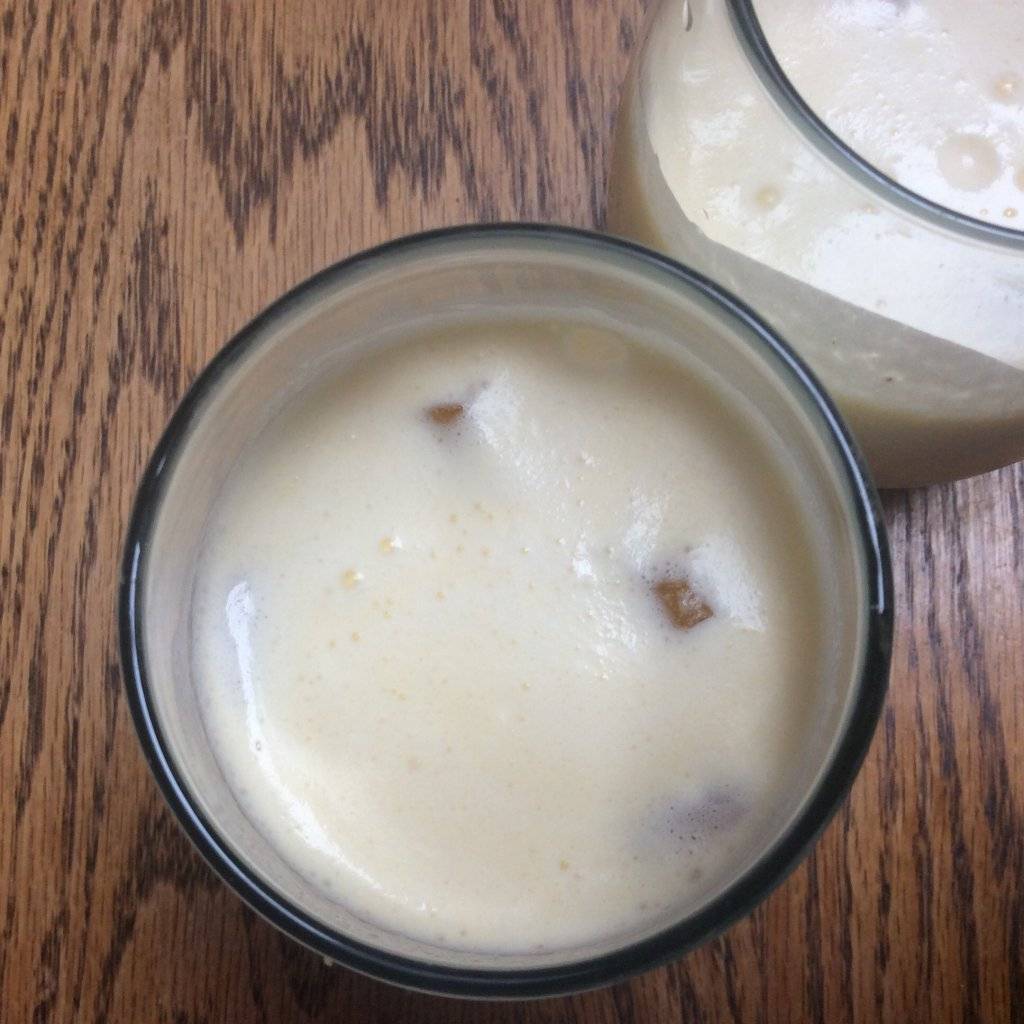 Traditional eggnog is made by beating raw egg yolks with lots rum and sugar, adding heavy cream, whipped egg whites and a dusting of nutmeg. My mom makes this every year and it's very very good. But I have kids who want eggnog without rum, and raw-eggnog made without rum tastes pretty, well, raw-eggy. Enter my non-traditional eggnog:  made by gently cooking egg yolks with milk, sugar and nutmeg, chilling the mixture, then adding whipped cream and rum (or vanilla). I think I might like it better than the traditional stuff, anyway.
As we approach Christmas Eve, I thought I would pass along my kid- and adult-friendly non-traditional homemade eggnog recipe with all my best wishes for a lovely holiday season. Enjoy!
HOMEMADE EGGNOG (NON-TRADITIONAL)
Makes 4 to 5 cups.
Recipe doubles or triples easily. Store in the fridge in a large mason jar for up to 5 days.
UPDATE:  a few of you have emailed me to let me know that you found this very rich. The recipe is meant to be cut with rum or with melting crushed ice for drinking. If you want to drink the eggnog neat but have it less rich, you can cut the nog with a splash of milk when you serve it (up to 1 part milk for 2 parts nog). 
4 egg yolks
6 Tb sugar
Pinch salt
1 -1/3 cups whole milk
½ tsp freshly grated nutmeg
½ tsp vanilla extract
2/3 cup whipping cream
In a medium pot, whisk together the egg yolks, sugar, salt and milk. I like to use my flat whisk for this job. Place pot over medium-low heat and cook, stirring or whisking constantly until mixture thickens slightly to the texture of heavy cream (this takes about 10 minutes – have patience – don't turn up the heat or stop stirring).
Strain the mixture through a sieve into a shallow metal bowl and let cool, stirring occasionally. Add the vanilla extract and grated nutmeg and pour the mixture into a jar or container with a lid. Place in the refrigerator to chill thoroughly.
(The other night, for a party, I made the eggnog mix and left it in its metal bowl out on the porch, and went out to stir it from time to time. It was so cold outside that the mixture cooled off very quickly and I was able to skip the fridge step.)
Using electric beaters or a balloon whisk, whip the cream until soft peaks form. Stir this into the chilled egg mixture.
Pour over ice to serve. For grown-ups, add rum to taste and stir. I like a small splash of rum for a 1/2 cup of eggnog, but my husband likes his much more potent – about 1 part rum to 2 parts nog.
Happy Christmas to all and to all a good night.