Fourth Annual Rancho Vignola Giveaway
November 14, 2015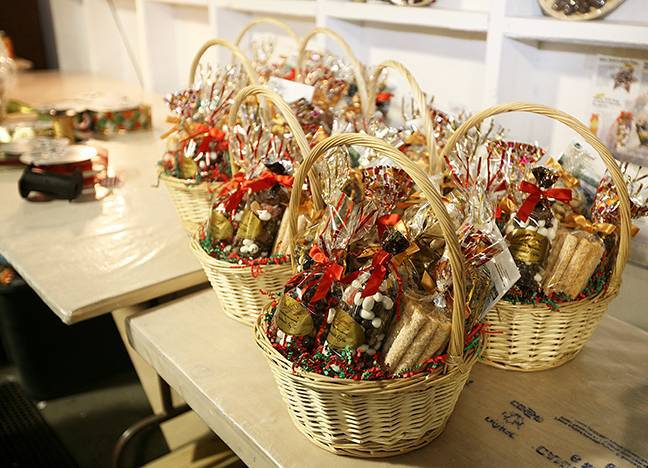 (UPDATE: comments problem has been fixed. You should now be able to comment on the post to win. My apologies!)
Every fall for the last 10 years, I have been ordering shipments of new crop nuts from Rancho Vignola. I always buy enough to last me the year, because their nuts are so fresh and so flavourful that they have ruined me for any other nut. (I'm looking at you rancid supermarket nuts: you are dead to me.) And being so fresh, Rancho Vignola nuts last at least a year anyway. Of course, I buy some of their supremely delicious dried fruit and baking chocolate while I am at it, because of course I do.
Regular blog readers will know that I have been a fan of Rancho Vignola for a long time, but only recently have people on Vancouver Island been able to sample RV products before placing an order. Last November, Rancho hosted their first Harvest Event on Vancouver Island and it was a smash hit. They are back again this year, November 27th and 28th, at the Mary Winspear Centre in Sidney. Yours truly will be doing two or three cooking demos on the Saturday. Which means, if you time it right, you will be able try samples of delicious Rancho products and samples of delicious recipes made from Rancho products. It is definitely worth the visit!
So every fall for the last three years, Rancho Vignola has been kind enough to sponsor a basket giveaway on my blog. We are at it now for the fourth year running. A gift basket, showcasing the best of the new crop, valued at $100, will be given away to one of my faithful blog readers. The winner has the option of picking up the basket at the Harvest Event November 27th or 28th, or having the basket shipped to them.
The $100 Basket Giveaway Rules:
To qualify for delivery, you must have a Canadian shipping address. Enter the draw in one of three ways:
(1) comment on this post
(2) post to my facebook fanpage
(3) tweet with the hashtag #RVgiveaway2015 to @chefheidifink
Giveaway ends by midnight, Sunday, November 22nd, and a winner will be announced Monday, November 23rd. That's about one week, folks!
(Non-winners will be very happy to note that Rancho Vignola's December Online Harvest Event is coming soon. No minimum order required! So, if this has piqued your interest, and you can't make it to any of the Harvest Event locations, you can order some to try.)