My Famous Chickpea Artichoke Hummous
February 1, 2015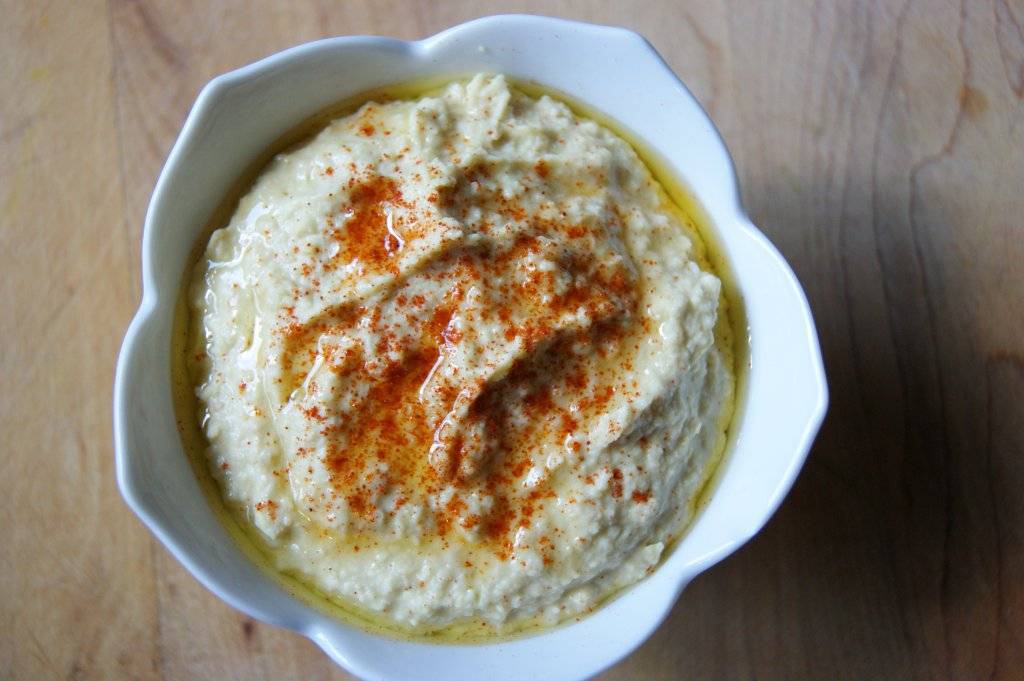 We all have a basic hummous recipe, but this one stands out. The artichoke hearts add a delicious flavour, and lighten the somewhat pasty texture of traditional hummous. Generous lashings of fresh garlic and extra virgin olive oil boosts the taste even more. I've been making this same Chickpea Artichoke Hummous recipe for years, for both cooking classes and parties, always with same results: groans of delight and demands for the recipe.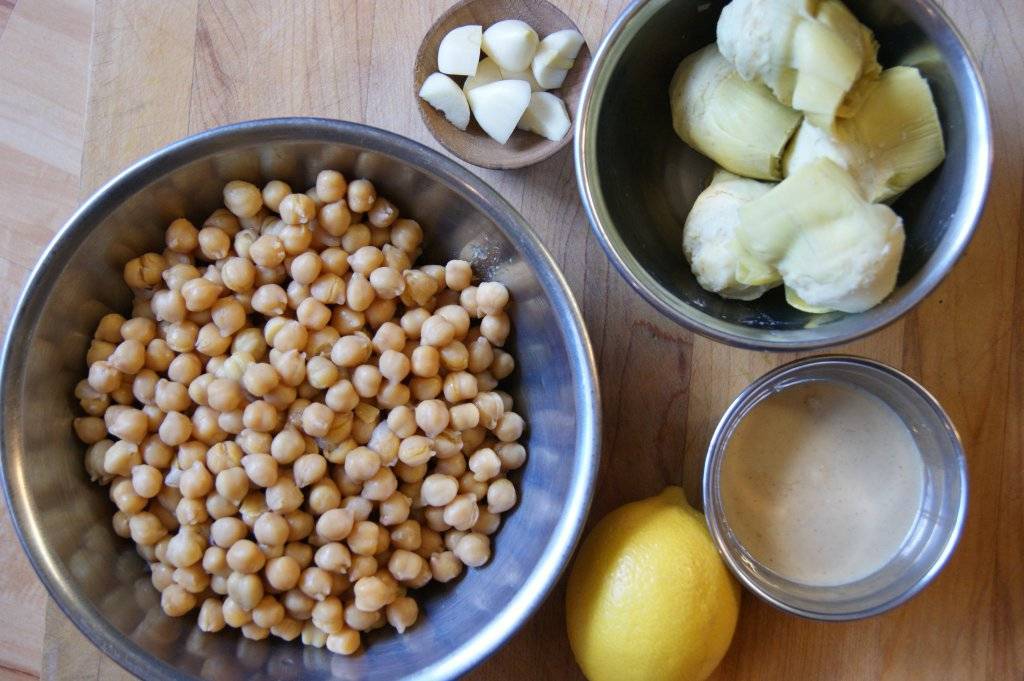 The addition of artichokes to this recipe came, of course, from a moment of desperation. I was making hummous for a potluck, and realized at the last minute that I only had the small can of chickpeas. Looking to add something, anything, so that the hummous wouldn't be an super-hot-garlic-mess, I saw a can of plain artichoke hearts in my cupboard. Culinary history was made that day, my friends, if I do say so myself. And I do.
As an aside, did you know that artichokes are one of the top ten most nutritious vegetables available to us? Loaded with cancer- and cholesterol-fighting phyto-nutrients and antioxidants, packed with vitamins and minerals, and high in beneficial fiber. Of course, now you want to add them to everything, right? But this hummous will do for now. Just make sure to get the CANS (not jars), since they are only canned in water, not in that odd-tasting marinade.
As we settle into the last months of winter, it's good to have a recipe that tingles the palates, satisfies the belly, and helps eliminate our late-winter blahs. This one is quick to make, a favourite with the kids (use less garlic for them, if you must), easy to pack, and freezes well for future snacking.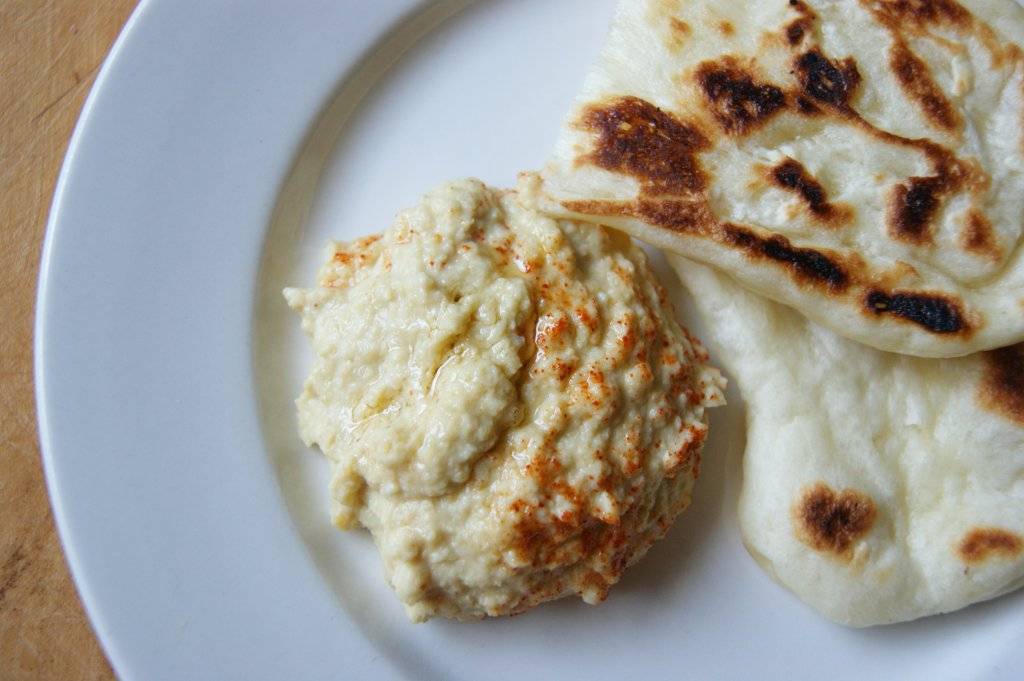 CHICKPEA ARTICHOKE HUMMOUS
Makes about 4 cups.
The artichokes hearts boosts the nutritional content and lightens the some what pasty texture of traditional hummous. Leftovers last for up to a week in the fridge, and can be frozen for up to 4 months.
ingredients
1 can (796 ml) chickpeas, drained and rinsed (about 3 cups)
1 can (398 ml) plain artichoke hearts (NOT marinated), drained and rinsed
4 or 5 cloves garlic, peeled and chopped
1/2 – 3/4 tsp salt
1/4 cup tahini (sesame seed paste)
3 Tb fresh lemon juice
3/4 cup extra-virgin olive oil (don't skimp on this, please)
2 Tb fresh parsley (optional)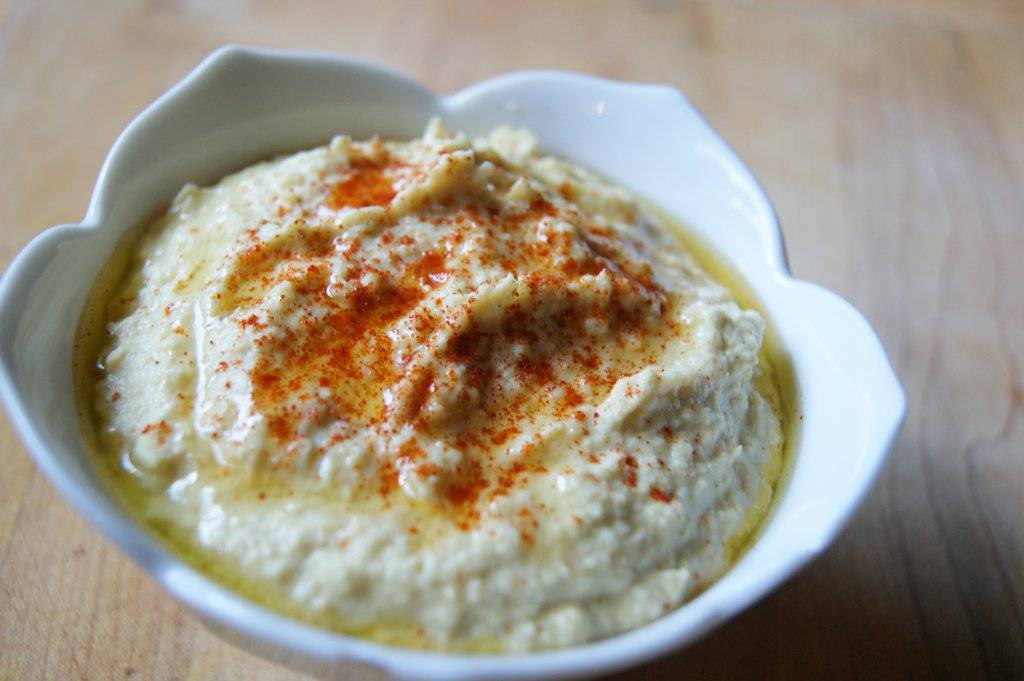 instructions
In the work bowl of a food processor, combine garlic, tahini, lemon juice, 2 tablespoons of the olive oil, and parsley (if using). Process to a smooth paste. Add chickpeas and artichoke hearts and pulse a few times to combine. Now pour in the rest of the olive oil and puree, stopping to scrape down the sides as necessary. Process until smooth. Add a bit of water, if you like, to adjust the consistency. Serve immediately, or store in jars in the refrigerator for up to one week. Hummous can also be frozen for up to 4 months.
Hummous is traditionally served with more olive oil drizzled on top. It also looks fabulous sprinkled with paprika. use hummous as a dip for crackers, flatbreads or raw vegetables, or as a sandwich spread.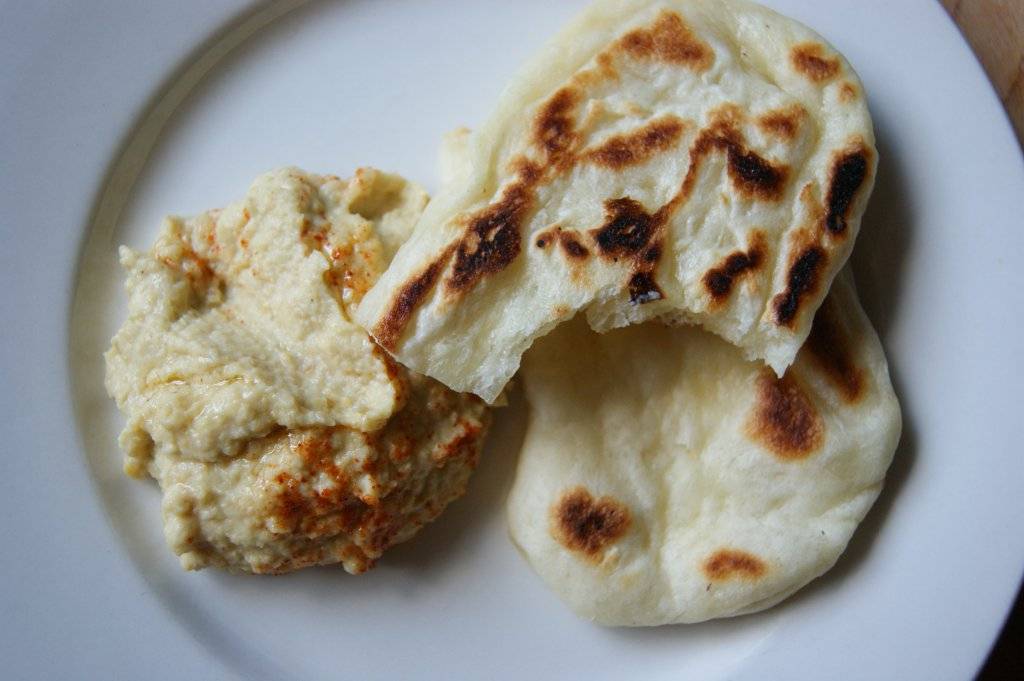 You May Also Like These Recipes: