A Few of My Favourite Foods
September 17, 2014
I'm back, at long last.
Almost four months ago, I was in an accident on the playing field (Ultimate Frisbee, for those who want to know) and suffered a bad concussion. It has been a longer road to recovery than I would have imagined, especially after the first month of crippling exhaustion and dizziness had past. I even wrote an exuberant post about how grateful I was to be almost recovered 6 weeks after the accident, thanks to help of so many friends. Sigh. Poor Heidi, so very unaware of how premature that post was.
Two months later, and four months post-concussion, and I can definitely say that I am almost recovered now. Probably 90% there. Recovered enough to return to work (finally!) and to start getting back into the blog, the classes, the cooking inspiration.
On that note, I wanted to share a few of my favourite foods. Ingredients you can buy, vegetables to try, foods that make me happy. Nothing fancy, but everything delicious. This will help warm-up my writing muscles for future blog posts, get me pumped for the International Food Bloggers' Conference in Seattle this weekend, and give you some ideas for new ingredients to try.
Karthein County Kimchi
You don't have to be a kimchi-lover to be a fan of this delicious vegetable medley. Mildly spicy and super flavourful, Karthein's Kimchi has been my go-to condiment of choice since I bought my first bottle 4 months ago. It is made via the traditional lacto-fermentation process, which results in vegetables that are rich in both probiotics and prebiotic fibers. Like yogurt, but more intense. And tastier, in my opinion.
I have been eating Karthein's Kimchi with all kinds of meals, but my consistent favourite, especially during the concussion, has been with fried rice and fried eggs for a quick and super tasty lunch. Karthein's lacto-fermented vegetables are available at LifeStyle Markets, Planet Organic, and The Market on Yates, always in the refrigerated section.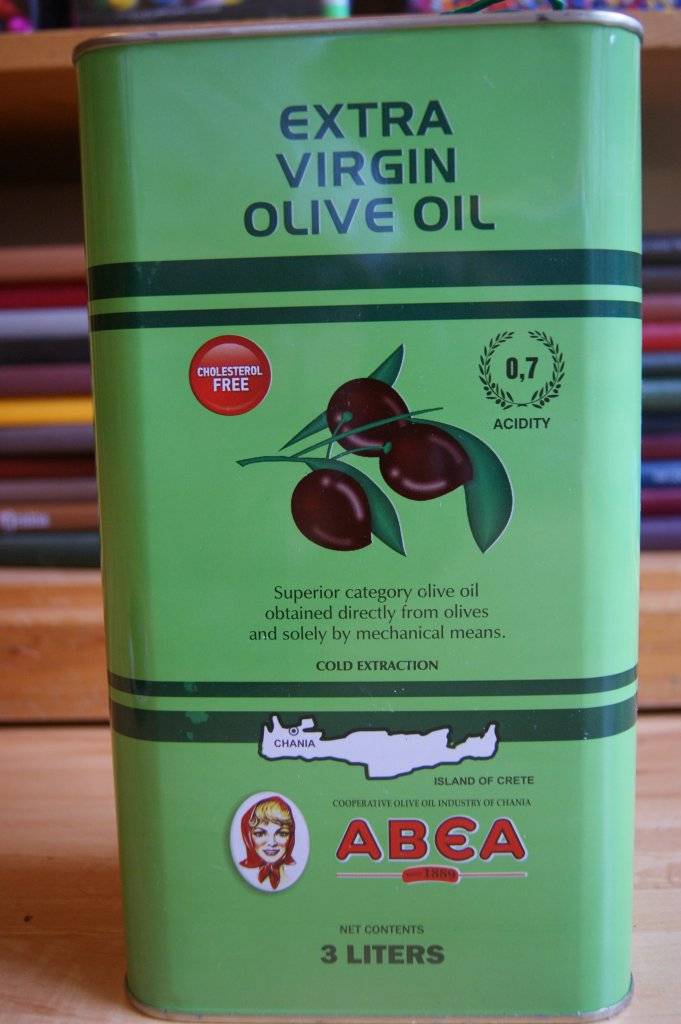 ABEA Extra Virgin Olive Oil
I have been praising the virtues of this olive oil for years in my cooking classes. It's all that a virgin olive oil should be (smooth, buttery, olive-y, slightly grassy) but at a decent price (generally, $40 for a 3 litre tin). Can be bought by the 3 litre or 1-1/2 litre tin at any of the following locations: Ottavio's, Blair Mart, Lifestyle Markets, and probably most Mediterranean specialty food shops.
Cylindrical Beets
They may take longer to cook, but they taste better than any other beets you can buy (and I love beets!). Enough said. Buy them at farm stands and produce markets as long as the season lasts (not long!)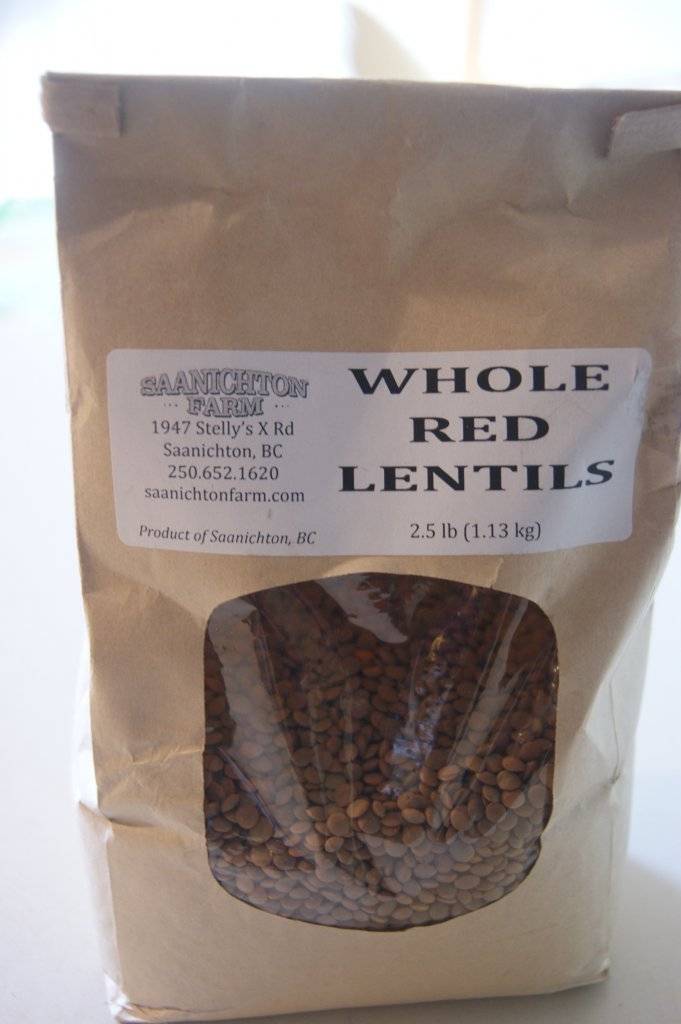 Saanichton Farm Lentils
I've posted about these before. Local lentils are amazing: much more fresh and more flavourful than any supermarket lentil. Use them as you would green or red lentils, in soups, stews, curries, salads, dips, etc. I've seen them for sale at The Root Cellar, at Niagara Grocery, and at both of the Red Barn Markets.
DME Coconut Oil
You are probably aware of the health benefits of virgin coconut oil, but you may not be aware that not all coconut oil is created equal. Some virgin coconut oil is pressed from copra (dried coconut 'meat') and very quickly starts to taste like soap. A few companies press their coconut oil from FRESH coconuts, ending up with a product that tastes like the freshest, sweetest coconut you can imagine, and keeps that flavour for a long time. There are a few companies that process fresh coconuts. The one I currently have on my shelf is DME Coconut Oil, by Alpha Health Products. It's really, really good, especially with that fried rice with kimchi I was talking about a few paragraphs ago. Another brand to try is called Bali Sun.
Good quality coconut oil can be found at any health food store.
Liberte Creme Fraiche
Creme fraiche is the French version of sour cream. Smoother, creamier, and a little more tangy, it adds a level of sophistication to my meals and recipes. Creme friache can be used in a variety of cuisines, from Mexican to Hungarian. It used to be that you had to make it yourself to have it in your kitchen. Now creme fraiche is available anywhere you see Liberte products. Keep some on hand to serve with Mexican food, to stir into meat stews, to enjoy with berries, or anywhere you would use sour cream.
I'm hoping to come home from the IFBC next week with a lot of new ideas for new ingredients to try! There are always a lot of samples at that conference. Last year, I tried sorghum, finger limes, Manuka honey, coconut water, and Vosges Chocolates, among many other memorable foods! Tune in next week for some of my favourites!
What about you? What are some of your favourite ingredients to use or have on hand?