IFBC Roundup | Cookbook Giveaway
September 28, 2014
I spent last weekend in Seattle at the International Food Blogger's Conference, learning, eating, meeting new friends, and checking out beautiful downtown Seattle on the side.
This was my second year at the IFBC. Last year, I was completely blown away by the whole experience, as you can see from my post about it. This year, I was not so awestruck and overwhelmed, and the conference itself wasn't as EPIC (seriously, that is how I described it last year, and I stand by all my capitals), but I actually got more out of the experience this year.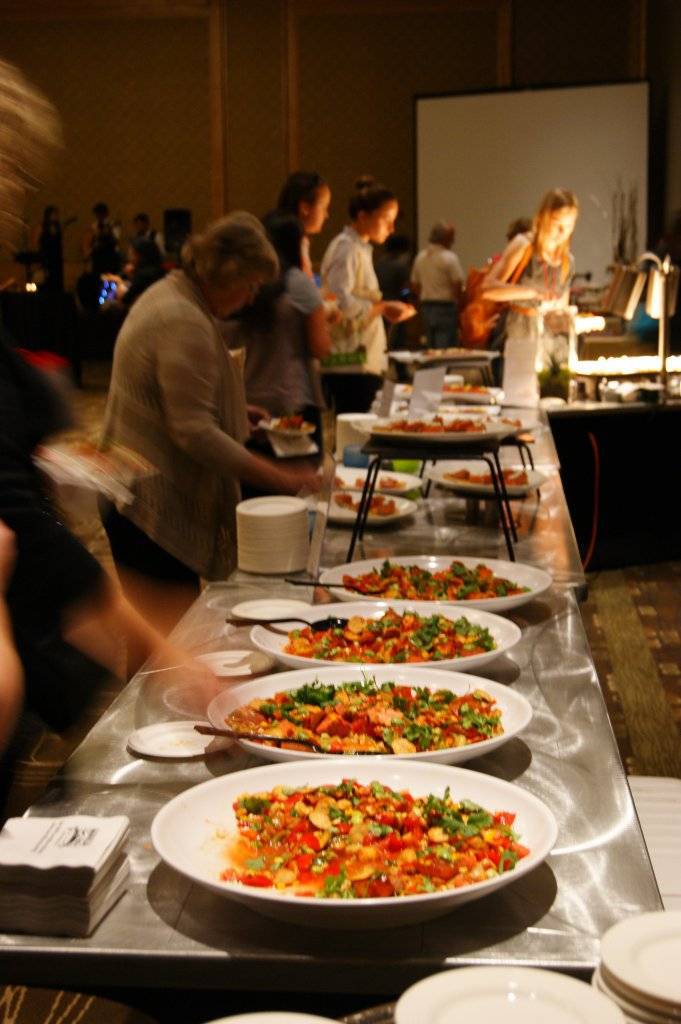 Delicious salmon feast at the Friday evening Alaskan salmon showcase. This salad included fresh shelled green garbanzo beans!
I met and spent time with fewer bloggers, but made more meaningful connections with those I did meet. There were fewer brands in attendance, fewer brand reps, and fewer samples, but I felt that there was a unifying theme in the brands attending: quality, real food, and health. There were fewer big meals and food events, but that gave me leave to enjoy the food more (I was perpetually stuffed last year) and also to check out a few eateries in Seattle on my own or with fellow bloggers. Finally, I knew what kind of conference sessions would meet my needs best, so I found the workshops and lectures to be especially helpful this year.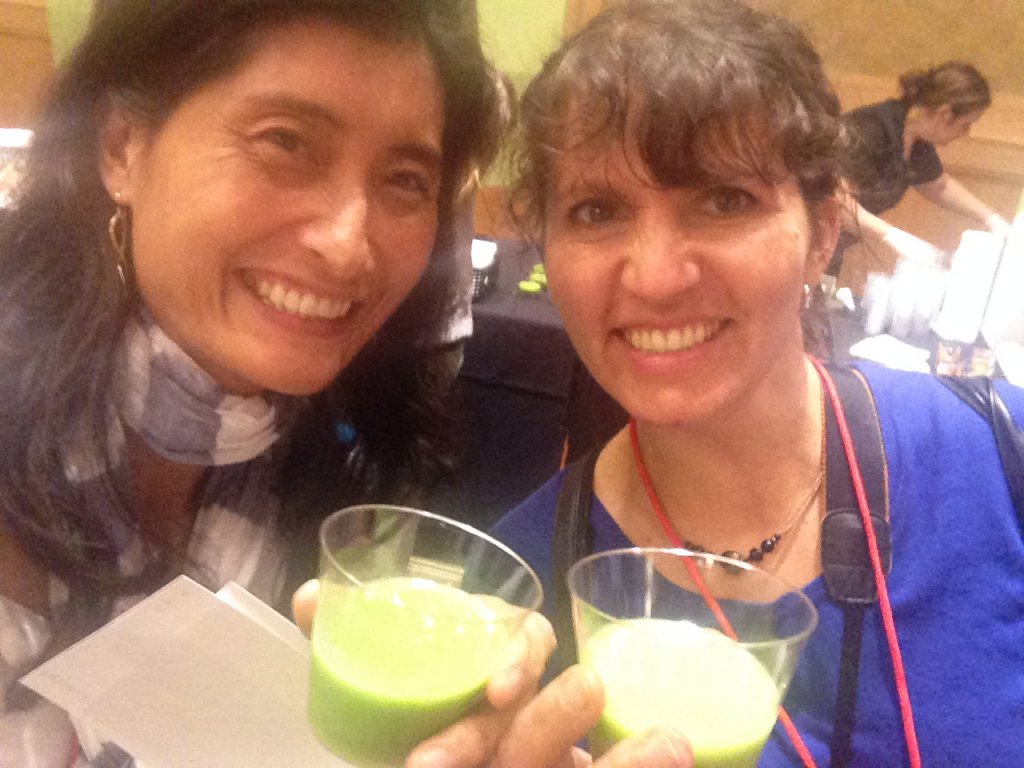 Making an awesome new friend. Check out her blog at Chinese Grandma
My only complaint is that so many of the brands in attendance were US-only, or even based just in Washington. I would be inclined to use and/or promote a great proportion of the foods and products I discovered, if only more of them were available in Canada! For instance, Redwood Hill Farm and Creamery served probably what is the best goat cheese, and the best yogurt, I have ever tasted, but I didn't take their card or free coupons, because they are US-only. Bummer.
Cool kitchen gadgets.
However, I am not one to dwell in darkness when I have just come back from a great weekend, packed with food, friends, sunshine, and learning, learning, learning. Read on for some highlights of the conference. Even better: I joined forces with 9 other bloggers attending the conference to offer a round-robin giveaway of some of the swag we received. That means you can participate in ten different giveaways. I'm quite excited to see how it will go. This is a so-called FLASH GIVEAWAY, which means it will last only 24 hours, from 6 am Monday Sept 29th, to 6 am Tuesday, Sept 30th! See the end of this post for all the details.
Of course: chocolate. Chocolate is the best. Theo was in attendance, with their great products (I ate it all already, though, sorry :) ) Last year, we were treated to the divine Vosges Chocolate. Next year, who knows?
Leslie Stowe, you guys! For reals!! I was so excited! Not only have I loved her Raincoast crisps for years and years (I single-handedly introduced those to dozens of cooking class participants over a decade ago), but I used to shop at her gourmet food shop in Vancouver when I lived there in the 1990s.
A photo of Leslie Stowe's award-winner Salty Date and Almond Crisps, along with the trophy she won. I ate a lot of these.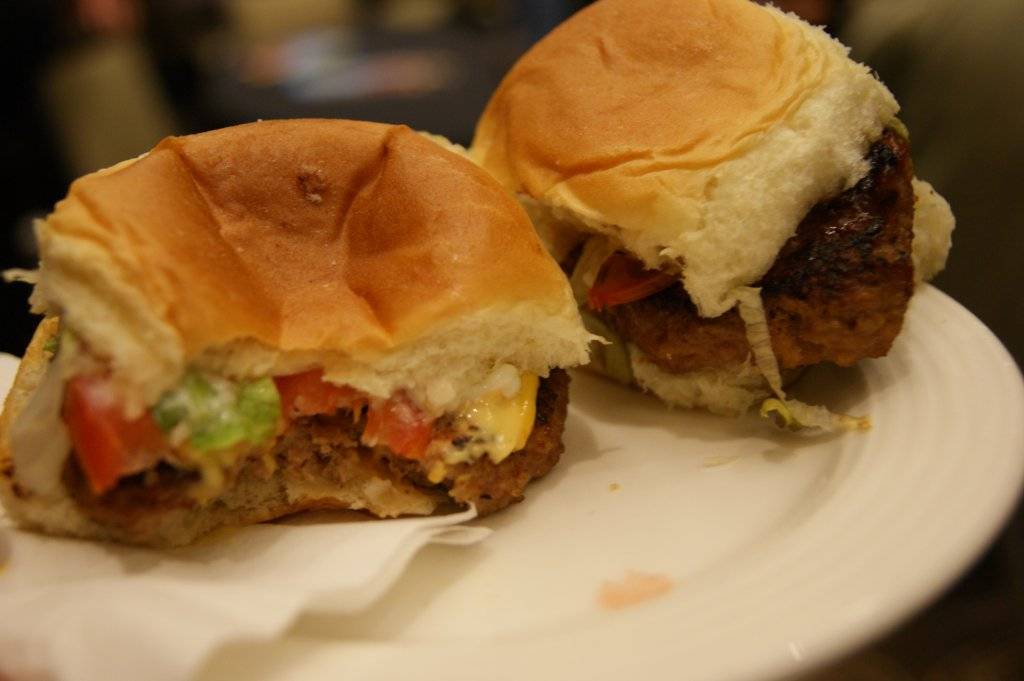 Turkey sliders: I love a good burger and these were great. There were reps from the beef and turkey boards at the conference, and one of the best sessions I went to was hosted by the Beef Marketing Board. Very, very informative. My conference roommate, Emily, has already published two in-depth posts all about the beef session, so I will send you there to check it out, rather than repeat it all here.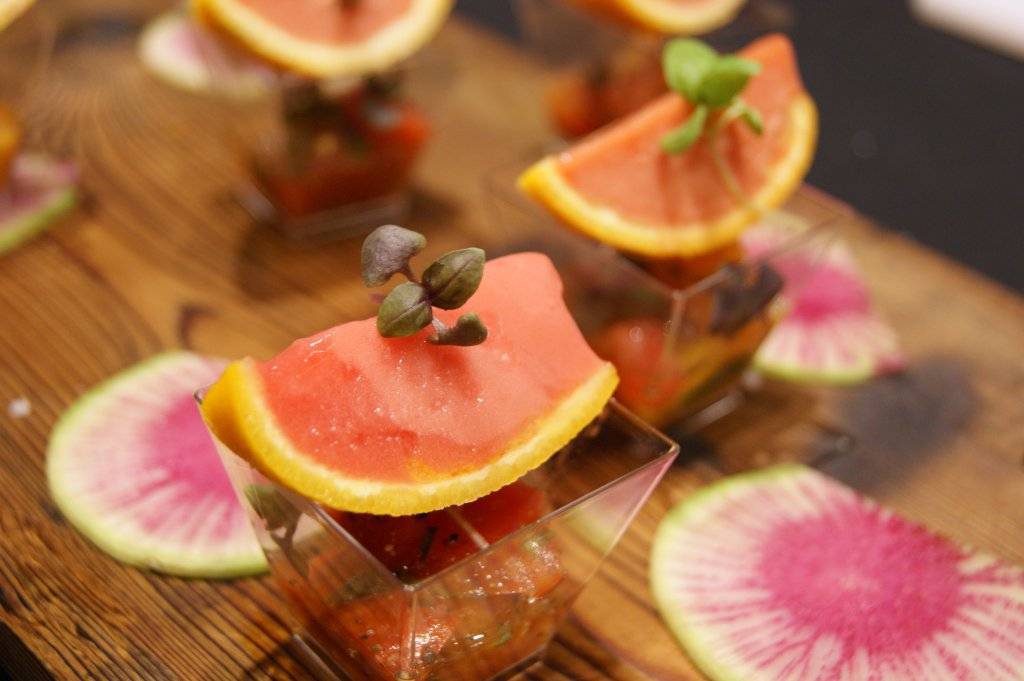 The Taste of Seattle showcase: AWESOME again this year! So many restaurants and food producers attended, and everything was delicious. California olive oil, the aforementioned goat cheese creamery, coconut water, many types of sushi, kimchi waffles with fried chicken, root beer floats with cardamom ice cream, sous-vide beef short ribs, and my favourite: tomato sorbet, served in an orange wedge on top of a tomato-basil salad. Sounds insane, but it was insanely delicious.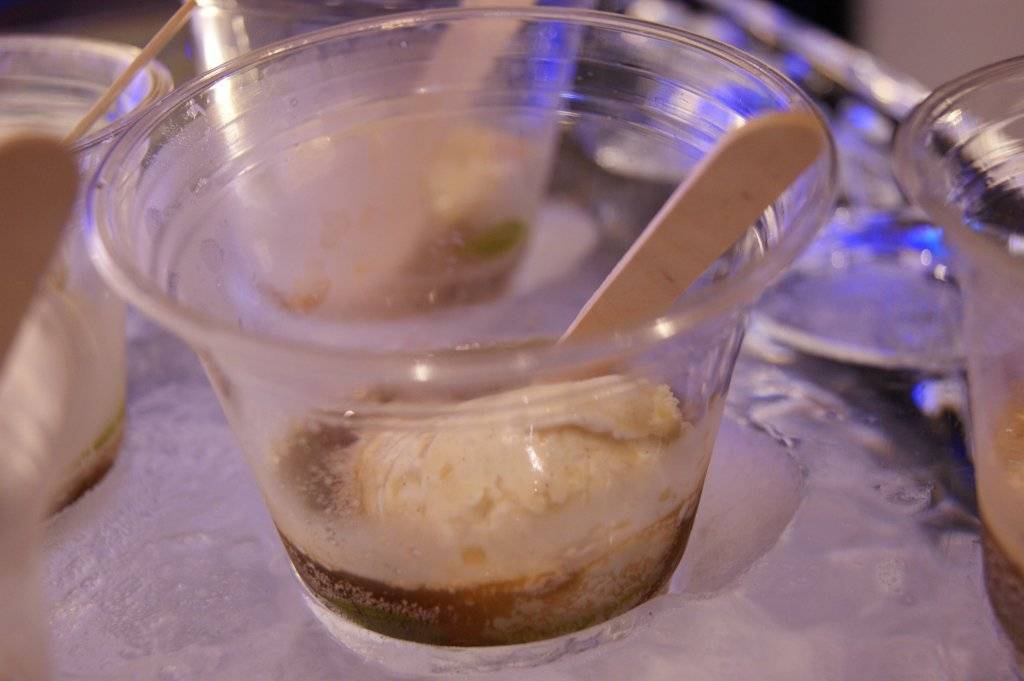 Root Beer float with cardamom ice cream.
It was hard to choose a favourite between that and the many types of top-notch sushi. One used rice which had been flavoured and coloured with beet juice (seriously one of the best things I have tried), another had meltingly tender raw tuna, and another was a riff on a BLT. Amazing.
Finally, there was a fashion designer in attendance who made clothes and accessories with all kinds of interesting items. Check out this choker made of mussel shells! Fortunate Nora, she was called, if you ever want to check out her stuff.
Mussel shell choker (part of a dress)
SO. . . About this flash giveaway:
I have teamed up with nine other bloggers to share some of our wonderful swag from The International Food Blogger's Conference. Today I'll be giving away The Passion and Palate Cookbook by John Howie.
HOW TO ENTER: Either leave a comment on this blog post, letting me know what is your favourite thing about fall, OR comment on this same post on my facebook fanpage.
This is a Round Robin giveaway — Hop through the other bloggers' Facebook pages and blogs to enter to win MORE great giveaways! Visit Colleen's Kitchen to enter her giveaway and to find out where to head next! Hurry, these FLASH GIVEAWAYS end in 24 hours!
~Only ONE entry per person per blog. Extra entries will be deleted.
*Giveaway will end on Tuesday, September 30th, 2014 8am EST. One winner will be selected at random and will be announced in another post. Be sure to check back here on 9/30/14 after 8am EST to see if you've won. Winner will have 24 hours to respond to notification of win or a new winner will be chosen. Prize will be sent via CANADA POST/US POST so you'll need to provide your mailing address if you win. Please allow 6-8 weeks for delivery. Open to US  and Canadian residents only, must be 18 years or older to enter.*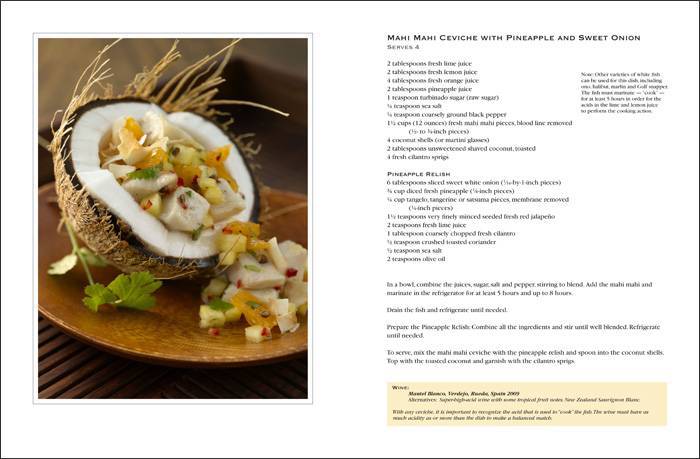 Sample page from Passion and Palate cookbook