Frozen Peaches to Die For
August 30, 2010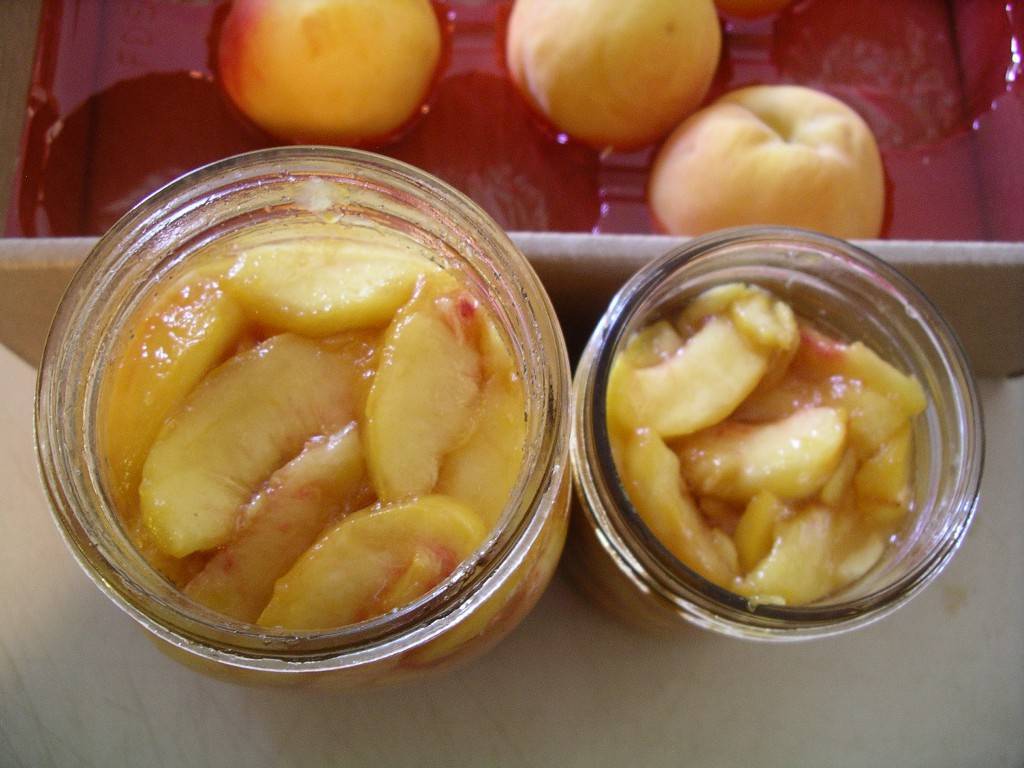 Picture the flavour of sweet ripe fresh succulent peaches in the dead of winter.  On pancakes, in yogurt, with whipped cream, on their own…
I know. Too good to be true, right? Okay, it is too good to be true, but the next best thing is my freezing method. I use a small amount of sugar to prevent freezer burn and keep the peach flavour fresh for months; and I use a pinch of Vitamin C powder to prevent discolouration and offset the sugar's sweetness.
First, figure out how many peaches you want to freeze. A litre jar will fit about 5 small peaches, or 3-4 large ones. The peach:sugar:VitC ratio is basically 1 peach to 1/4 cup sugar to 1/4 tsp Vit C powder. (You can also use ascorbic acid, the synthetic form of Vitamin C). For this post I have done the following:
Frozen Peaches to Die For
Makes 1- 1/2 litres
8 fresh ripe medium-sized peaches
2 cups granulated sugar
2 to 3 tsp Vitamin C powder (available at any vitamin shop or health food store – it lasts for years, too, and can be used for any fruit preserving venture)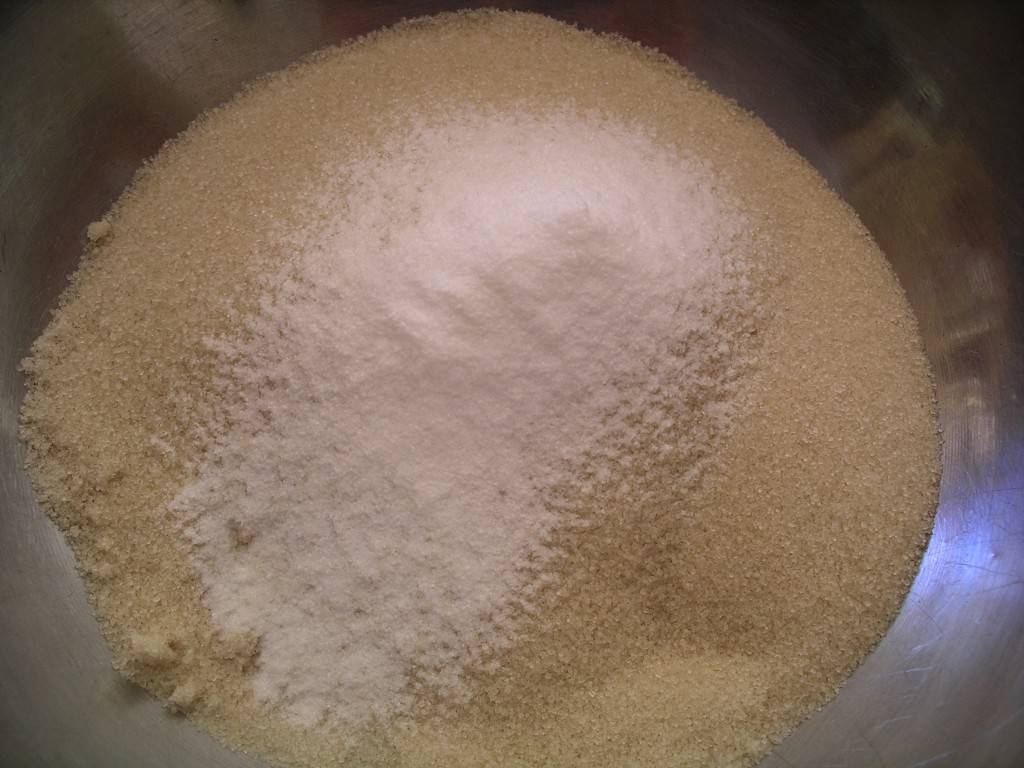 Measure the sugar and Vitamin C powder into a large bowl. Whisk until evenly blended.
Peel the peaches. The easiest way is to drop them into boiling water for a minute; remove and then rub off the skin. (I apologize for the lack of photos. Next time). You can also skip peeling and just wash the peaches.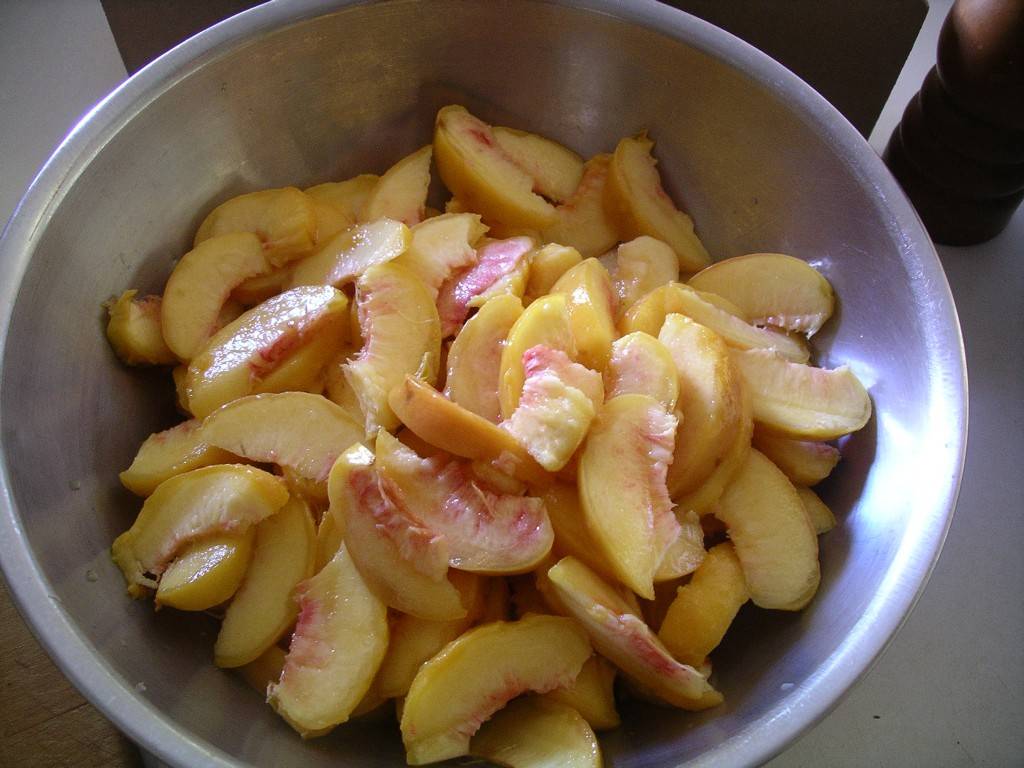 Use a paring knife to slice the peeled peaches right off the pit into the bowl with the sugar mixture.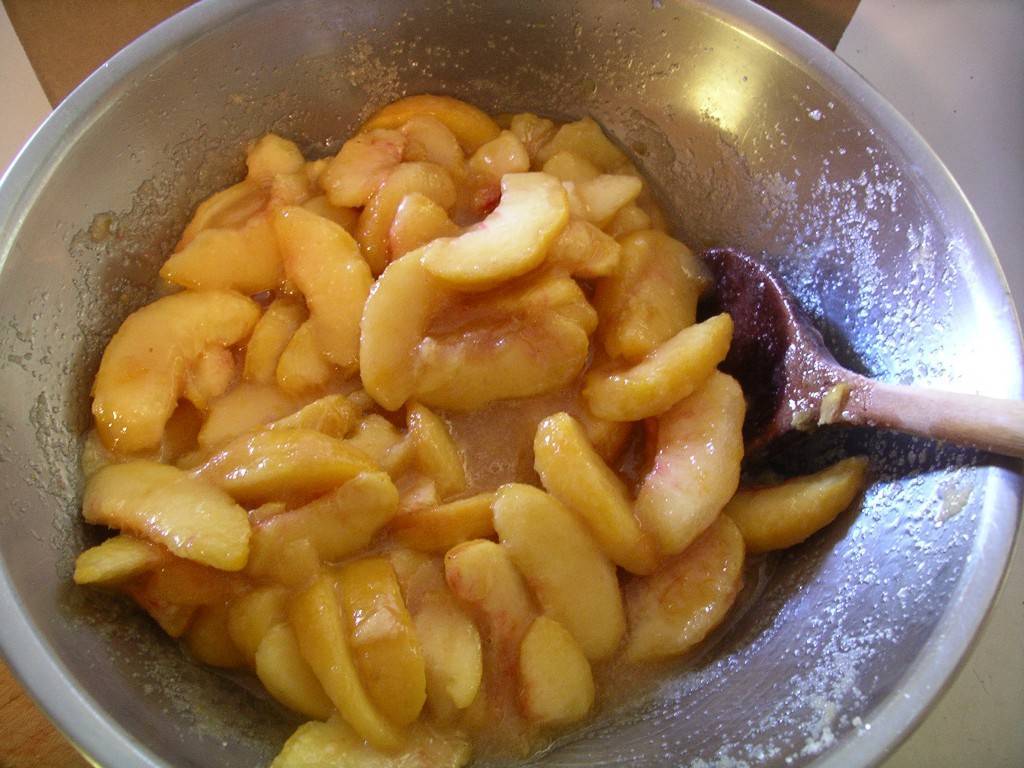 Stir together and let sit…
… until the peaches give off some juice and the sugar mostly melts into a peachy syrup (yum!).
Pack into jars, leaving more than 3 cm of headroom (more than 1 inch) to allow for the fact that fruit and fruit juices expand in the freezer. Tighten the lids and freeze.
There you go. Easy peasy!
To use them in the winter, let the jar of peaches thaw overnight. You can then use the peaches as is, or drain the syrup off and use the peaches unsweetened. I also like to drain the syrup into a saucepan and bring it to a boil. I cook it until it reduces and thickens and then pour it back over the peaches for a super decadent extra-peachy treat. Try those on mid-winter peach shortcake!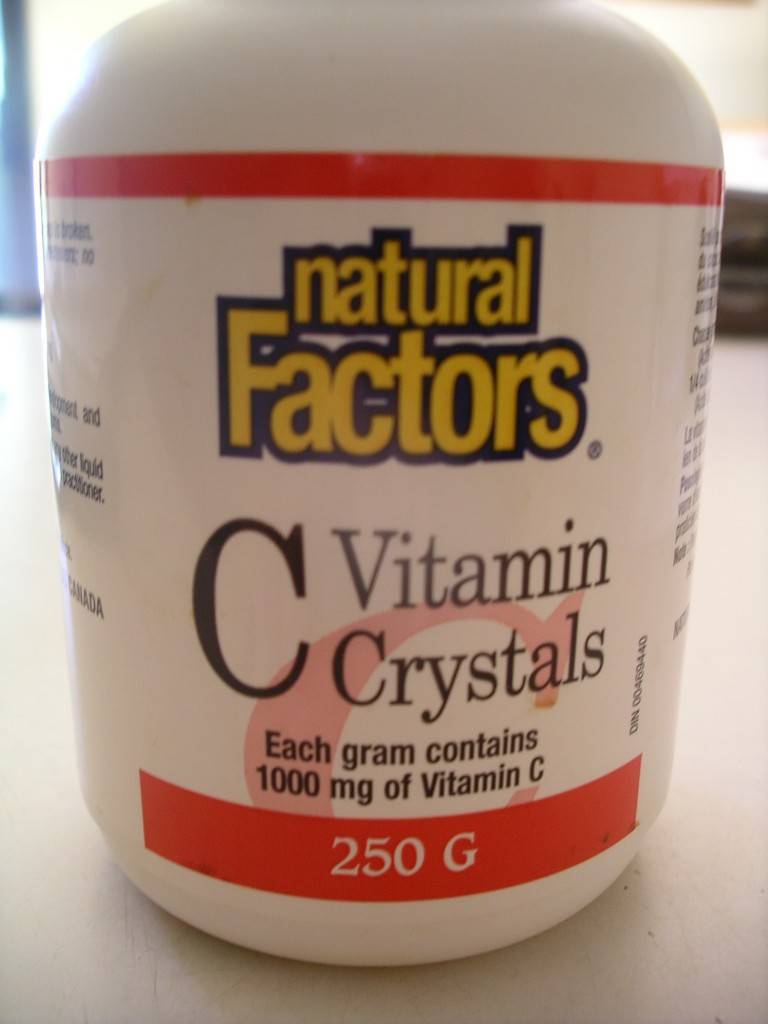 Categories:
Baking and Treats
,
Breakfast ideas
,
Cooking in Season
,
Feature Ingredients
,
Foodgasm!
,
Frozen Desserts
,
Fruit
,
Fruit
,
Heidi's How-To
,
Kid Friendly
,
Late Summer / Early Fall
,
Local Harvest
,
Preserving
,
Recipes
,
Technique technique technique