Lunch With Friends Week
June 28, 2010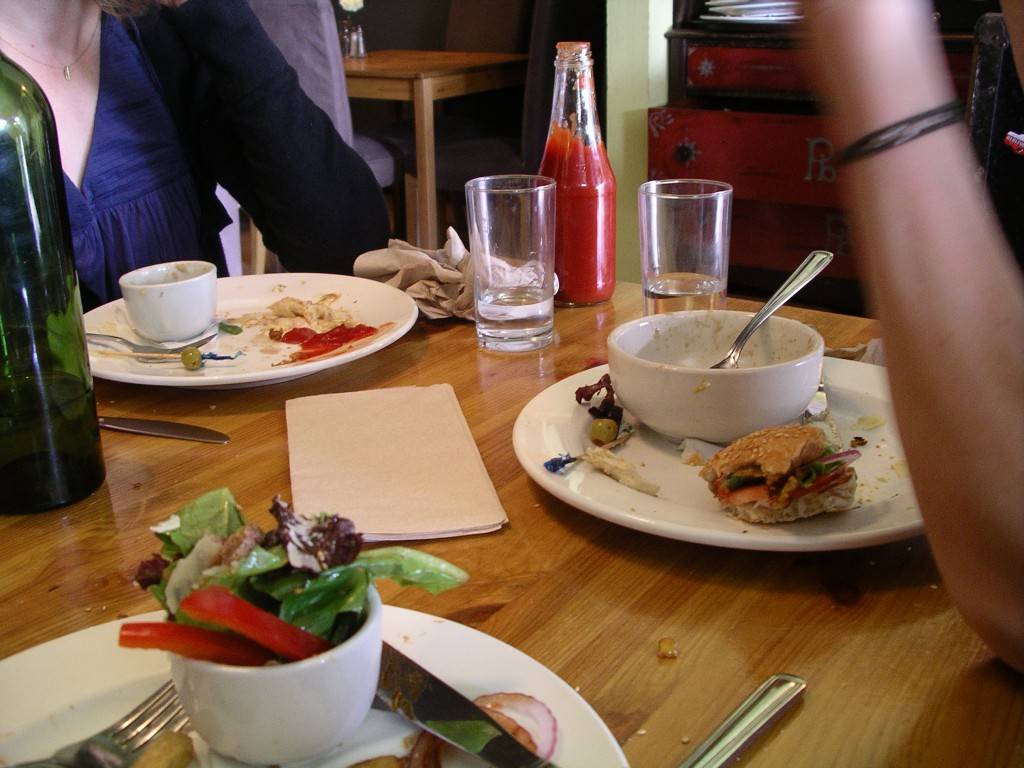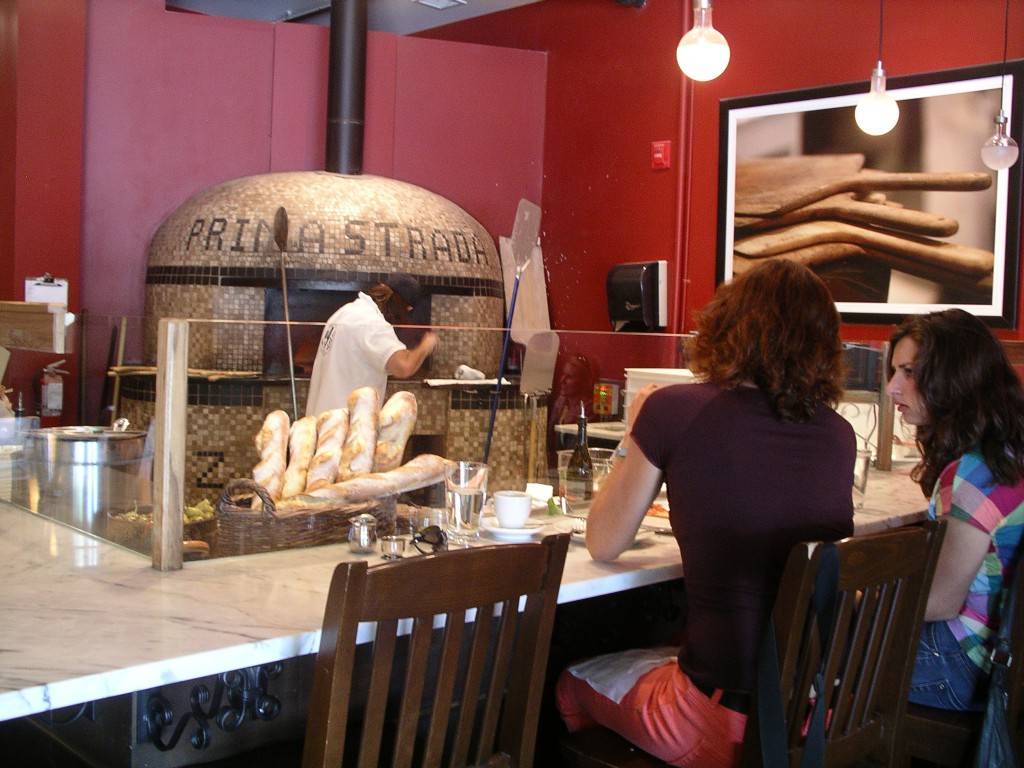 I declared last week "Lunch with Friends Week", which was a brilliant idea, if I do say so myself. To set this plan in motion, I sent the following message to as many of my friends as I could think of who live/work near me and who get lunch breaks.
Next week is Lunch with Friends Week! I am determined to have lunch with a friend (or two) at an awesome lunchy place every day of the week next week. I want to see you all and eat with you all and catch up and hear all your news.
A week like this was long overdue for me. Working on my own, I often feel out-of-touch and isloated. And being as busy as I am with work, school, and children, I often don't see or even talk to good friends for months at a time. (Sniff… pass the tissue!)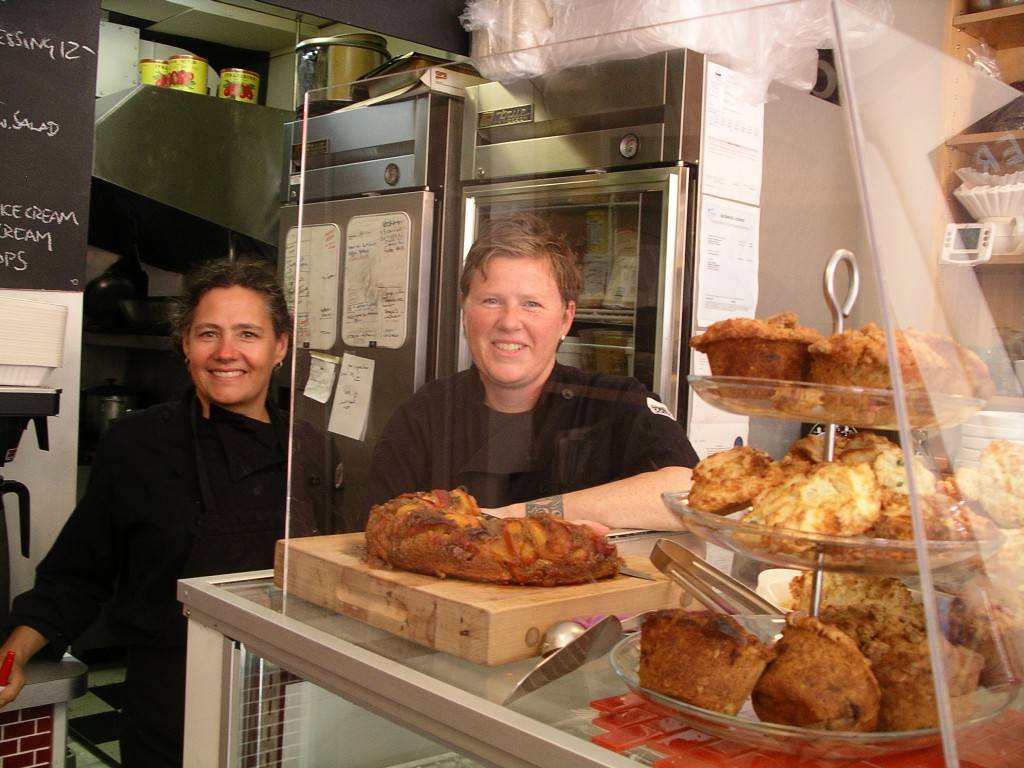 Luckily, my friends also thought this was a brilliant idea. Within 24 hours, I had worked out lunch dates for every day of the week. Pizzeria Primastrada on Monday – divine thin-crust wood-fired pizzas; Choux Choux on Tuesday – actually a cheater take-home lunch of the best baguette and pate in town; Devour on Wednesday – can I devour the whole menu please? Oh, all right, we'll have the morel risotto, the Moroccan chicken stew, and the salted caramel ice cream; Pink Bicycle on Thursday – the very best burgers galore! And veg-friendly, too!; and a late breakfast at the Shine Cafe on Friday – rosemary-roasted potatoes and 13 varieties of eggs benny. (It turns out I was already booked Friday lunch-time to help supervise children at Fonyo beach for the annual school picnic – however this worked out to a lovely picnic-with-friends finale to my Lunch with Friends Week.)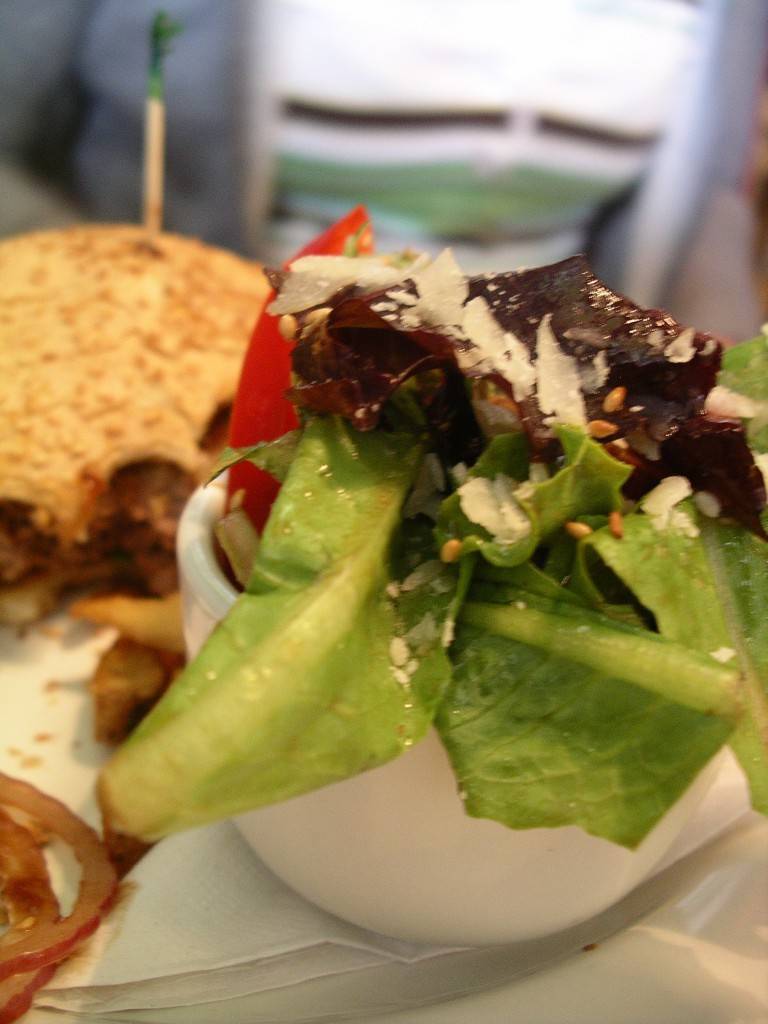 I hope Lunch with Friends Week catches on like crazy, and that my friends and their friends will organize their own Lunch with Friends Week and this becomes an international phenomenon. We could all do with more divine food and more time spent with friends and more leisurely meals.
My favourite lunch happening this week was running into one of my Monday lunch friends at Devour on Wednesday, where she was continuing the Lunch tradition with a different friend! By Thursday, her facebook status read something like: "International Lunch with Friends Week heads into dinner hour with a dinner out with friends tonight!" That is what I call taking the ball and rolling with it. Go, N, go!
Make this week your first Lunch with Friends Week. Get out there an support your local eateries! And if Lunch with Friends Week becomes an international phenomenon, remember that you heard about it here first.
And P.S. to those friends I missed: we'll do it again another week, for sure!