Chai Honey Butter
December 15, 2013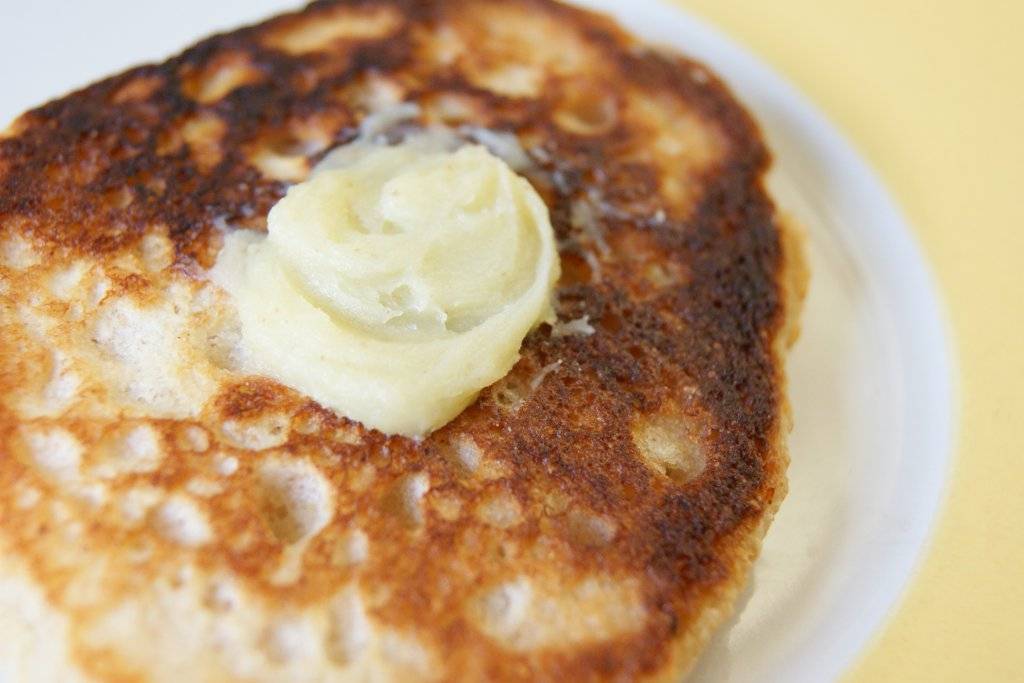 Yesterday, I spent a good part of the day at the downtown Victoria Public Market. I went because I was booked to teach a cooking demo in their open-air kitchen, but I stayed to browse the abundant farm stalls (still SO MUCH local produce available right now!) and wonderful shops. I bought a few holiday gifts, lots of local vegetables, and an amazing loaf of bread.
In short, you should spend some time there, too. Especially on Wednesday or Saturday, when all the extra stalls are set up.
But the main reason I'm blogging today is that I promised the folks who attended my cooking demo that I would post the recipe for the chai honey butter I made.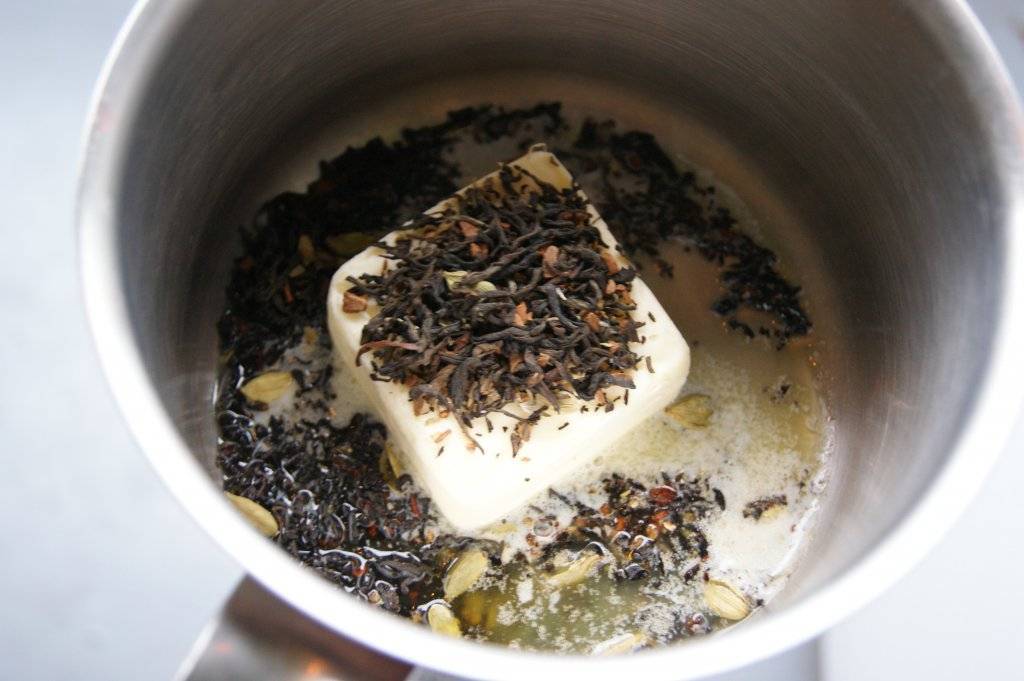 My demo yesterday was all about cooking with tea. I featured several teas from Silk Road Tea, making both sweet and savoury snacks. The chai honey butter is a personal favourite of my friend Daniela, who also happens to be the owner of Silk Road. She asked me several times to include it in the demo. She's very smart about these things; I had forgotten HOW GOOD the chai honey butter is. It's a perfect accompaniment to a winter breakfast – try it on warm scones or french toast, or (my favourite) pumpkin muffins! The warm spicy notes and  a slight tannin from the tea itself combine to make this a more sophisticated flavoured butter than you usually find.
Chai honey butter can be made several days or weeks in advance. Keep it in the fridge for up to two weeks, or in the freezer for 3 months. Warm to room temperature before serving.
CHAI HONEY BUTTER
Makes about 1/3 cup. Recipe doubles easily.
A decadent spread for toast, scones, muffins, or tea cakes. Try this on toasted pumpkin bread or pumpkin-millet muffins.
ingredients
6 Tb unsalted butter, divided
3 whole green cardamom pods
1½ Tb loose Silk Road Chai
1½ Tb wildflower honey
Pinch salt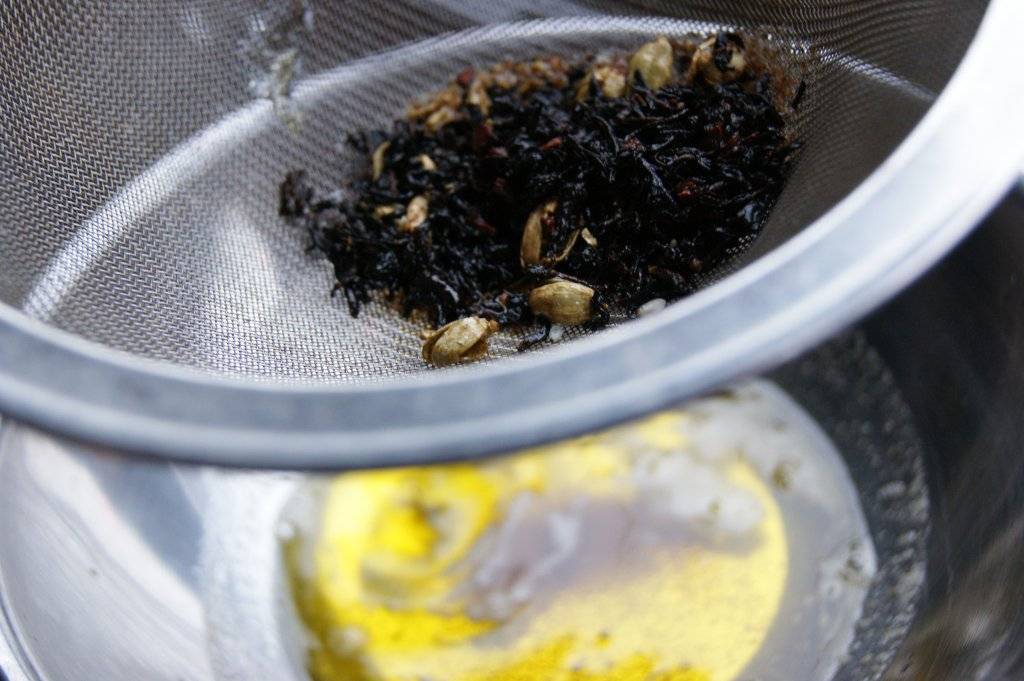 instructions
Use a mortar and pestle to break open the cardamom pods. Alternatively, you can roll over them with a rolling pin. Place the cardamom pods with 5 Tb of the butter in a small pot. Turn the heat onto medium-low and heat together until butter melts and starts to sizzle. Turn the heat down to the lowest possible setting and add the Chai tea. Heat together very gently for 7 to 10 minutes, being careful not to burn the tea or the spices.
Strain the butter through a fine meshed tea strainer into a small bowl. Place in the fridge to cool for about 30 minutes. Remove from fridge and stir in the remaining 1 tablespoon of butter, the honey, and the salt. Use a fork to mix and whip ingredients together until smooth and creamy.
Serve chai butter immediately, or store in the fridge, covered, for up to 2 weeks. Let soften to room temperature before using. You may have to mix the butter again with a fork before serving.