The Bastion Square Farm Market
July 29, 2010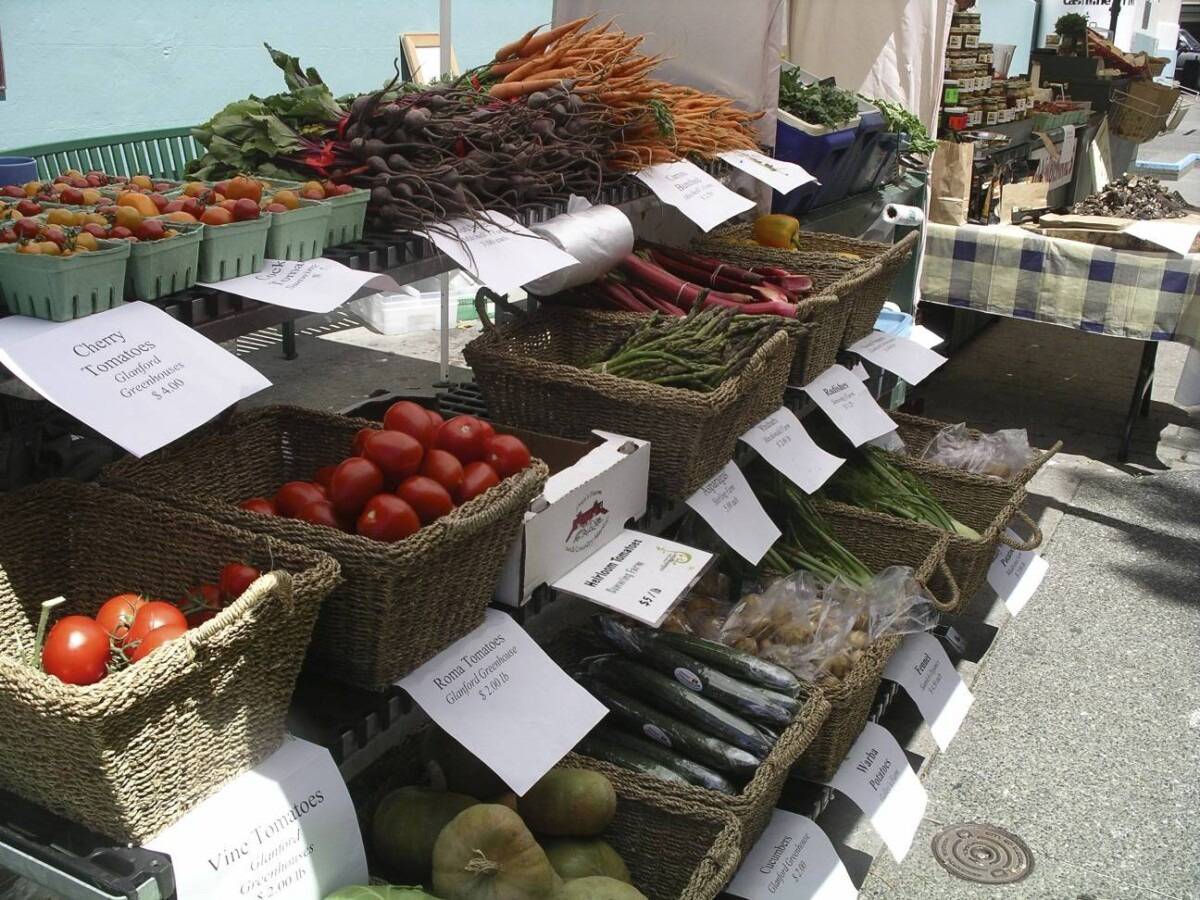 My Feature Food Purveyor for the week, and in fact for the whole summer, has to be the Island Chefs' Collaborative Bastion Square Farm Market. It is by far my favourite food-specific farmers' market in the Capital region.
First of all, I love the hours. Thursdays and Fridays 10:00 am to 5:00 pm. This gives a market-loving locavore like me a huge shopping window, which I very much appreciate.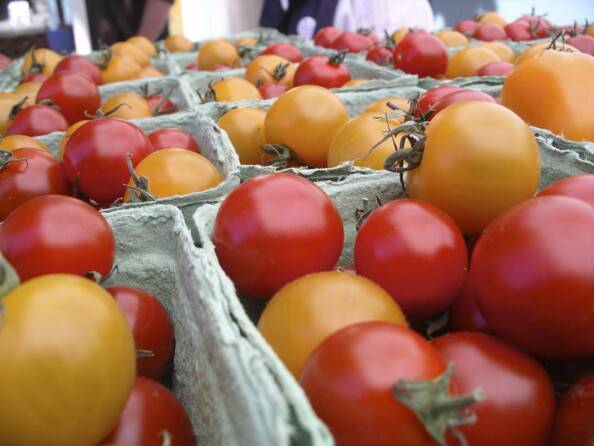 Secondly, I love the variety on offer! The ICC Market Coordinator collects produce from over 40 different Saanich farms, gathering a dizzying variety of berries, green vegetables, root crops, culinary herbs, eggs, you name it. I love that I can choose from several types of beets, several different potato varieties, or four sizes and colours of fresh zucchini. I love that I can decide which farm my strawberries come from that day, or whether to splurge on cherry tomatoes or tayberries. And all of it is 100% locally grown.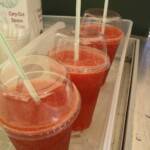 Third, I love the specialty items for sale. The fresh morel mushrooms in the spring, the chanterelles in the fall, the amazing local cheeses, breads, pastries available all season. And then there is the shelf full of beautiful jams, pickles, chutneys and sauces all made in the Camille's restaurant kitchen from leftover market produce.
Fourth, the excellent service! The Market is run by very knowledgeable volunteers, most of them chefs. They know a ton about the food they are selling – they will give out cooking tips, recipe suggestions, and personal favourites, and they do it all with a smile. (Maybe they are just happy to be out of the kitchen and enjoying the sun for a change, but who cares? I'll take their sunny smiles and cheffy wisecracks any time).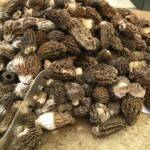 Cool facts to know about the ICC Bastion Square Farm Market:
1) it is run almost entirely by chef-volunteers
2) profits from the Farm Market go to back to the farmers via the ICC Farmer Grant Program
3) all foods sold at the market are grown and crafted on Southern Vancouver Island, with a few items from the Southern Gulf Islands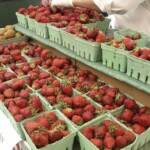 4) all produce bins in the market are labeled with the name of the producing farm, so you know who you are buying from
5) it is the only full-fledged Farmers' Market in downtown Victoria
See you there, today, tomorrow, next week or the week after!