The Second Annual Rancho Vignola Giveaway
November 30, 2013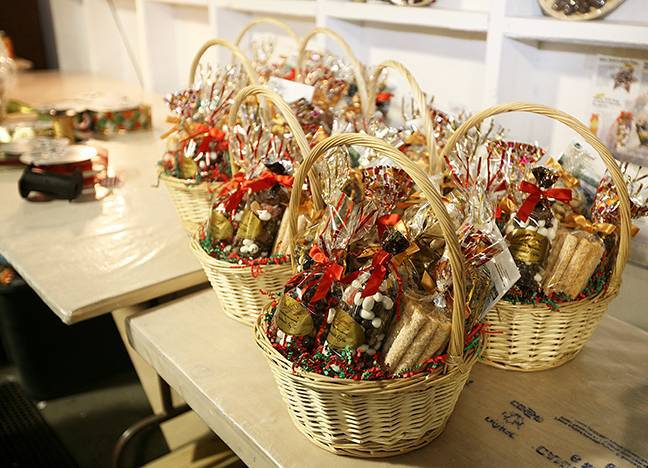 It's that time of year again: Nutty Season. Yes, nutty as in, I must be crazy to have an entire pallet of  dried fruits and nuts delivered to my house; but also nutty, as in DELICIOUS NEW CROP NUTS are in season!
Those of you who have been reading my blog for a while know that I am a huge fan of Rancho Vignola for the quality and freshness of their products. You also may remember my giveaway last year, when I waxed poetic about the difference in freshness and flavour from a new crop Rancho Vignola nut and a regular (possibly rancid) supermarket nut. I mean, seriously, the difference is out of this world! I LOVE my delicious new crop nuts.
So here we are again. Rancho has generously offered a second basket for me to raffle off to one of my blog readers! Valued at $150, the Rancho basket will include a nice variety of dried fruits and new crop nuts for the lucky winner. The basket will arrive in time for Christmas!
To qualify for delivery, you must have a Canadian shipping address. Enter the draw in one of three ways:
(1) comment on this post
(2) post to my facebook fanpage
(3) tweet with the hashtag #chefheidisnuts to @chefheidifink
This year's giveaway will end by midnight, Saturday, December 7th, and a winner will be announced Sunday, December 8th. That's one week, folks!
And for all non-winners – this giveaway is running simultaneously with Rancho's December online Harvest Event. No minimum order required! That way, you can always order some to try.)