And the Winner Is….
December 9, 2012
Today is the day I announce the winner of the Rancho Vignola giveaway – a basket of new crop nuts and dried fruit valued at $150.
A big thank you to everyone who commented and participated. Between the comments on the blog post, my facebook page, and my twitter account, I have over 160 individual entries into the draw!
Every name went into a big bowl and mixed vigorously. The winning name was chosen by random draw. And the winner is….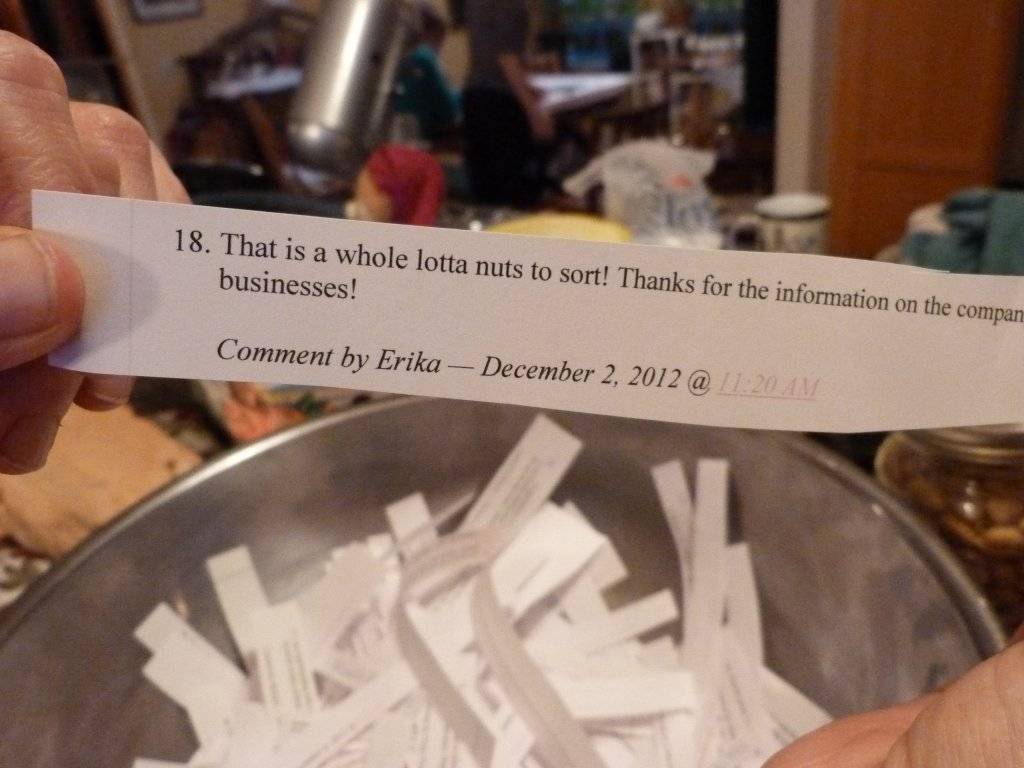 Erika Evans!
Rancho Vignola will contact you in the next couple of days. Congratulations! I hope you enjoy your delicious and fresh new crop nuts.
Thanks again to everyone else who participated. Remember that Rancho Vignola's December online harvest event is still on for another week.