Almost Like Muffin Tops
April 9, 2011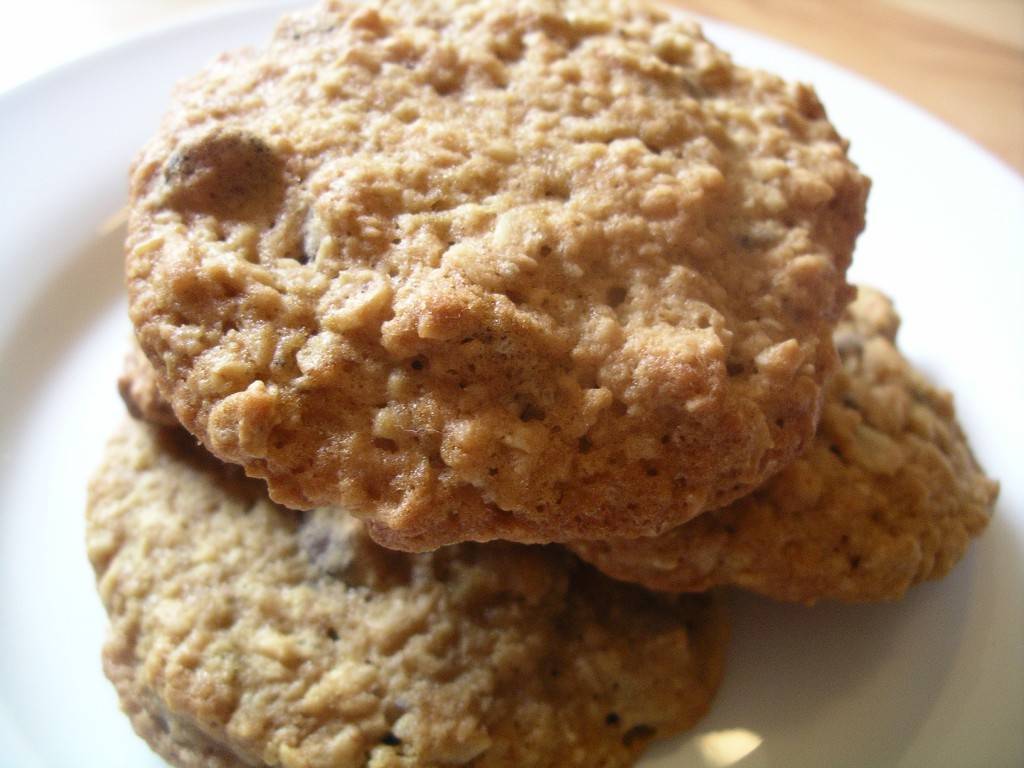 We spent almost a whole afternoon trying to come up with a name for these unusually yummy cookies. While my husband and I tossed out ideas, as in"Not Just a Sugar Rush Cookie" and "Substantial Snack Cookies", the cookies were vanishing in huge numbers down the hatches of my children and their friends.
"You know," I said as I watched the 17th cookie disappear off the rack, "these are almost like muffin tops."
My husband smiled. "That's right! Mmmmmmm. And the muffin top is the best part!" (Thanks, sweetie, but let's keep my tummy out of this.)
I am a fan of the whole entire muffin. But I know many people who would rather just eat the muffin top. Crusty and sweet rather than soft and pale, the top does definitely have its benefits.
This recipe is for anyone who wants a super delicious snacking cookie, but it is most especially for the muffin top lovers out there. These big cookies, soft and chewy on the inside, crusty on the outside, coconutty and chocolately and nubbly with oats, are even better than muffin tops, and the recipe makes at least a week's supply of lunchbox snacks (way better than the quickly-vanishing dozen muffins, I tell you). It is not a typical cookie – but I think that's the reason they were disappearing so fast.
BANANA-COCONUT-CHOCOLATE CHIP-OATMEAL COOKIES
(Almost Like Muffin Tops)
Makes 4 dozen big cookies
These are the family favourite cookies right now. I'm being asked to make another batch as I write this. You can cut this recipe in half, or double it even. It's very friendly that way.
ingredients
2-1/4 cups all-purpose flour
1/2 tsp sea salt
1/2 tsp baking powder
1 tsp baking soda
1 cup butter, at cool room temperature
1 cup granulated sugar
2/3 cup light brown sugar (golden sugar)
2 eggs
2 tsp vanilla extract
2 large ripe bananas, mashed
2 cups quick oats (or two cups large-flake oats, pulsed in the blender into smaller pieces)
2/3 cup shredded coconut, toasted (I use my toaster oven, but you can use a pan as well)
1 bag (or 2 cups) chocolate chips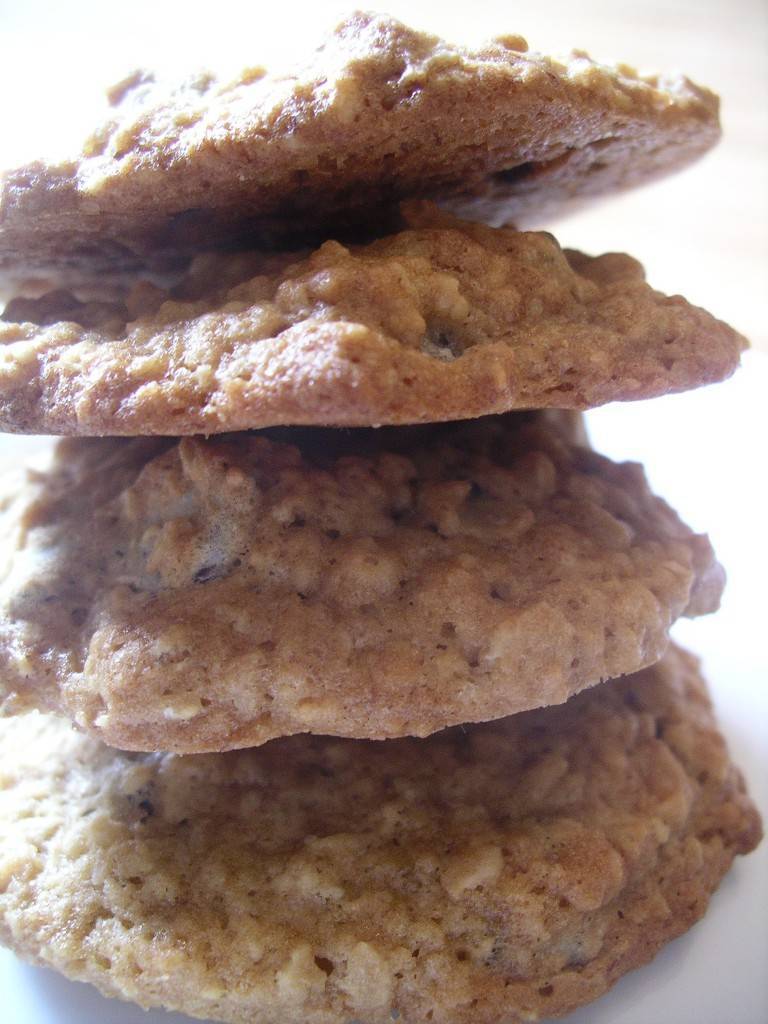 instructions
1. Preheat oven to 350 F. Cover four cookie sheets with parchment paper and set aside.
2. Get the kids on mashing the bananas for you. Also make sure you have toasted the coconut before doing anything else.  I find that if I try to do it later on in the cookie-making process, I am more likely to burn it.
3. In a large bowl, whisk together the flour, salt, baking powder and baking soda until evenly mixed. Set aside.
4. In a standing mixer (or by hand), beat together the butter, granulated sugar and golden sugar until smooth and fluffy. Beat in the eggs and vanilla until well-blended.
5. Add the mashed bananas to the butter mixture and beat together. Don't worry if the mixture looks as if it is breaking.
6. Add the flour mixture to the banana mixture. Beat gently until combined.
7. Stir in the toasted coconut, oats, and chocolate chips, mixing until combined evenly. If you have time to let the dough sit for about 10 minutes before baking, that would be good.
8. Drop by tablespoons onto prepared cookie sheets, leaving some space around each cookie. The cookies spread a bit, but not too much.
9. Bake at 350 for 15 to 18 minutes, until golden brown and a bit crisp around the edges. Transfer cookies to cooling racks and let cool before storing.