Lemon Feather Cake for Easter (gluten free)
April 8, 2012
This light-as-a-feather gluten-free lemony sponge cake is a perfect finish to a big meal. The addition of creamy lemon curd elevates this dessert to a luscious  indulgence.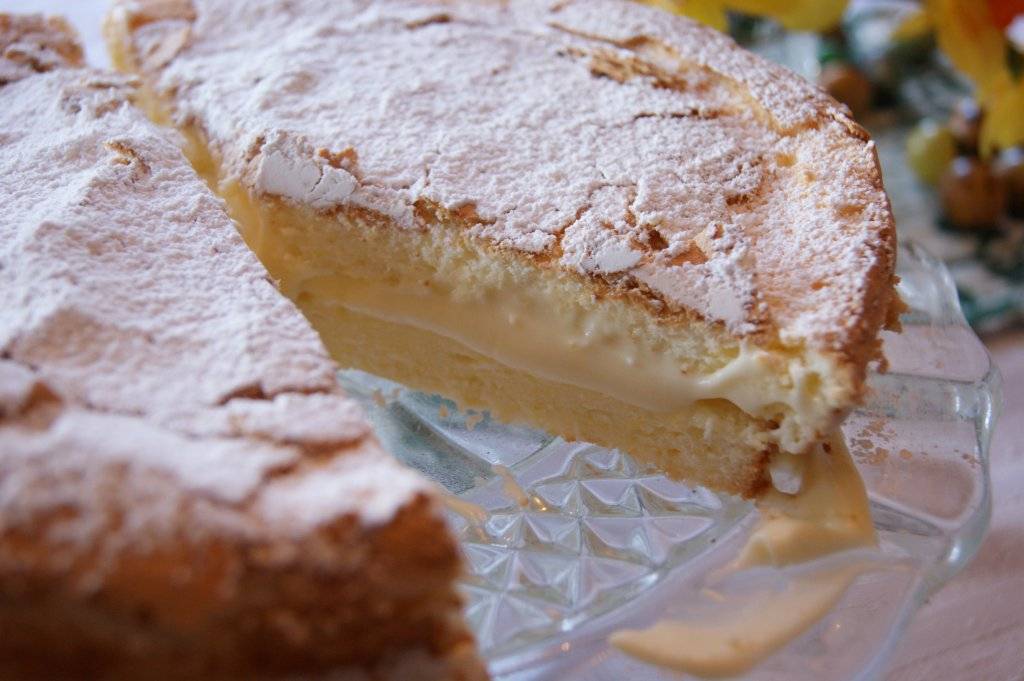 Easter is good times in our family. Our first big gathering since Christmas, the return of the spring sunshine, and the weekend feels all about fresh air and smiles rather than food.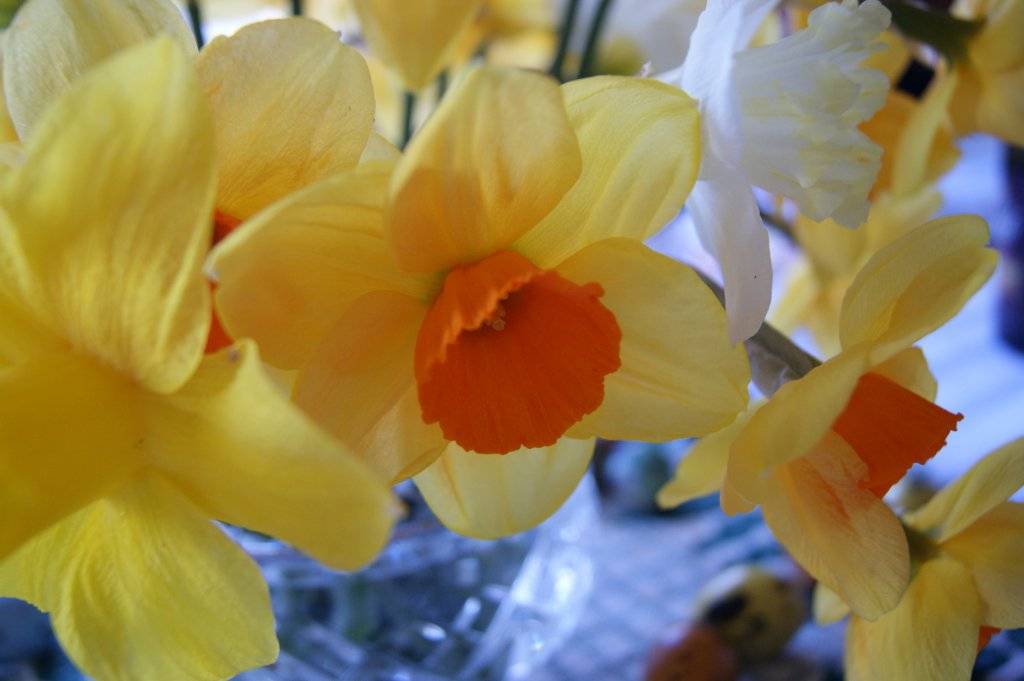 We always make something lemony for Easter dessert. Lemon seems to suit the budding fresh springtime energy of the day. Or maybe we are just sick of chocolate after stuffing our faces all day with mini-eggs and Lindt bunny pieces snuck from the children. Not that I am admitting to nicking chocolate from my kids, no way.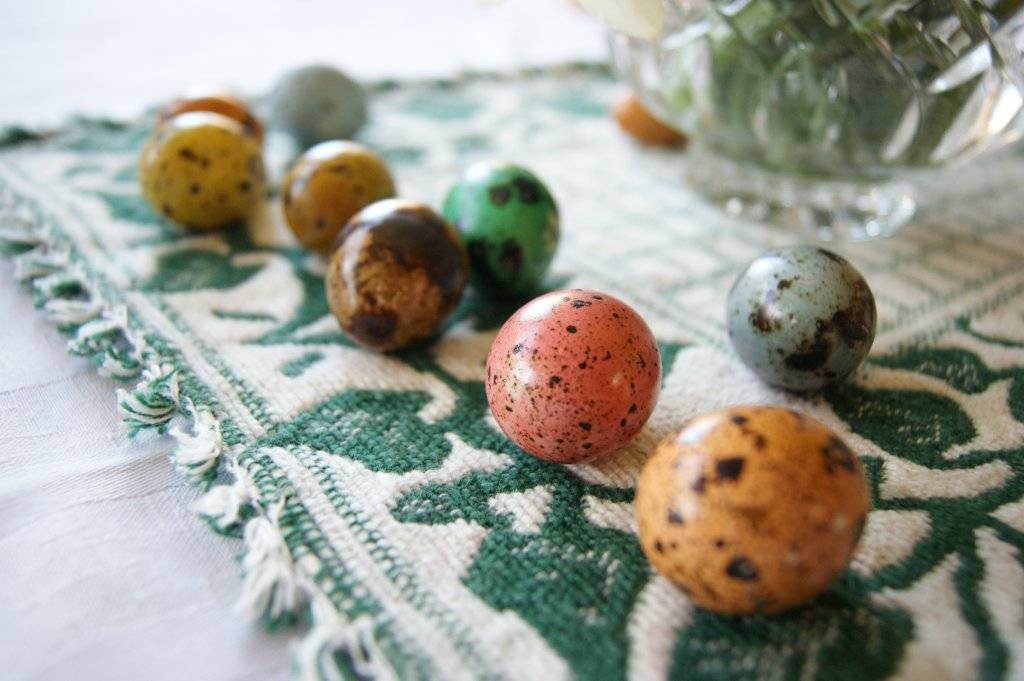 On the big day, sometime between picking daffodils, eating chocolate, and dying eggs with the grandchildren, my Mom will make her sky-high lemon meringue pie for Easter dessert.
But occasionally I take over and make Lemon Feather Cake instead.
Lemon Feather Cake is one of those recipes – I rarely make it, but let's just say that it never loses its place in the Top 100 of my most treasured recipes. It combines a light-as-a-feather (gluten-free!) lemony sponge cake with my Granny's buttery lemon curd filling. It's light enough to eat at the end of a big meal, but tastes luscious enough to feel like an indulgence.
Just to demonstrate how good Lemon Feather Cake is: I used to, before gluten-free baking became all the rage (and relatively easy to find), make this cake for gluten-intolerant friends just so I could watch them weep with joy.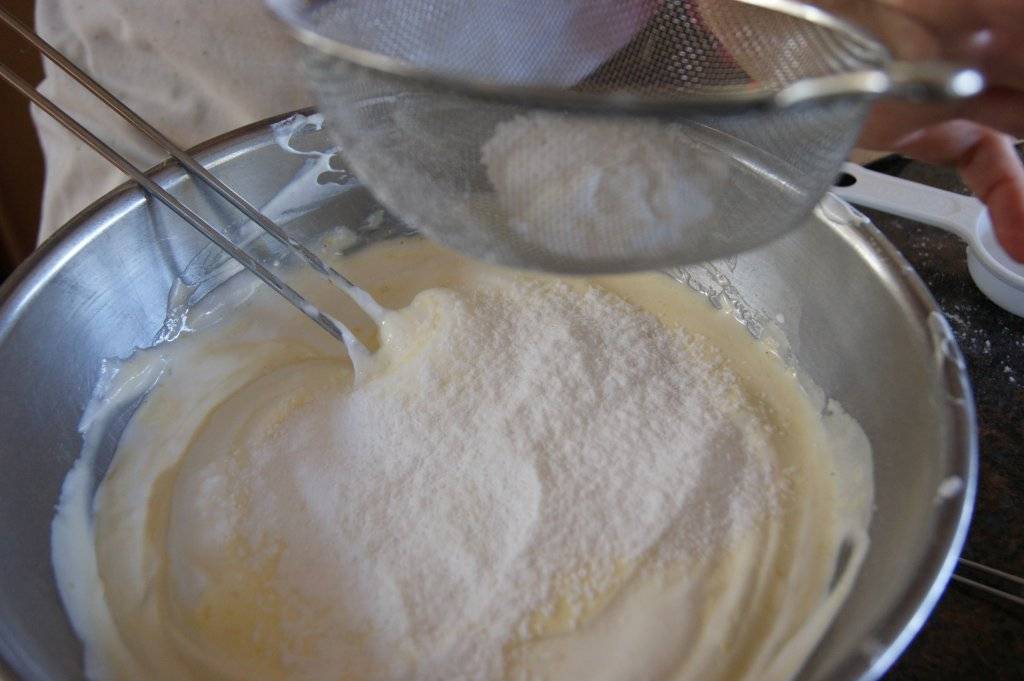 I had hoped to post about this earlier in the week but I have been too busy with regular life to make this cake twice in one week. (True that, double true.) At any rate, I'm giving you the recipe for this fabulous light and lemony cake, if not in time for you to make it this Easter, at least in time for you to make it this spring sometime – and for sure in time for next Easter… if Snooki's baby doesn't bring on the Apocalypse first :)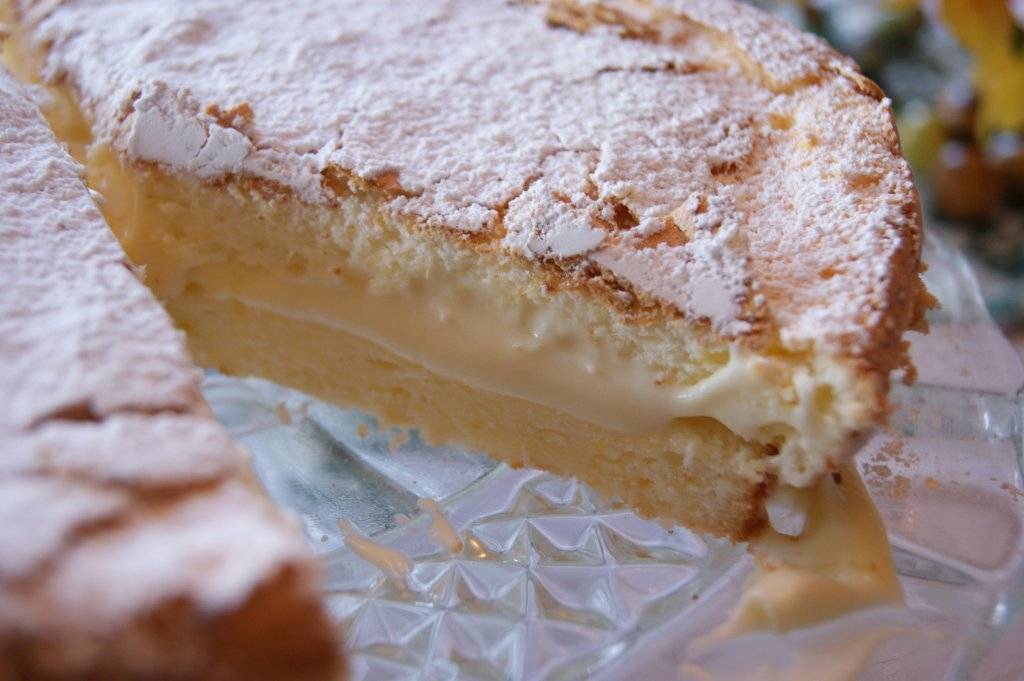 GLUTEN-FREE LEMON FEATHER CAKE

Makes one 10-inch cake, serving 12 people.
This recipe is adapted from one I found years ago in the pages of the Canadian Living 20th Anniversary Cookbook. Gluten-free, light, luscious, lemony – a keeper for sure.
NOTE: for a dairy-free version, use the Earth Balance shortening and coconut milk, as directed in the recipe, to substitute for the butter and whipping cream.
ingredients
cake
6 eggs, separated
15 ml (1 Tb) finely grated lemon zest
263 g (1¼ cup) berry sugar or superfine sugar
135 g (¾ cup) potato flour (potato starch), sifted
60 ml (¼ cup) freshly-squeezed lemon juice
icing sugar, for decorating the cake
lemon cream filling
114 g (½ cup) unsalted butter, OR Earth Balance buttery shortening
200 g (1 cup) sugar
15 ml (1 Tb) finely grated lemon zest
80 ml (1/3 cup) freshly squeezed lemon juice
2 eggs
250 ml (1 cup) whipping cream OR thick spoonable coconut milk
instructions
Preheat oven to 350 F / 175 C. Line a 10-inch springform cake pan with parchment paper.
Cake:
In a large bowl, beat egg yolks with the lemon zest and half of the sugar for at least five minutes, or until pale and thickened. Set aside.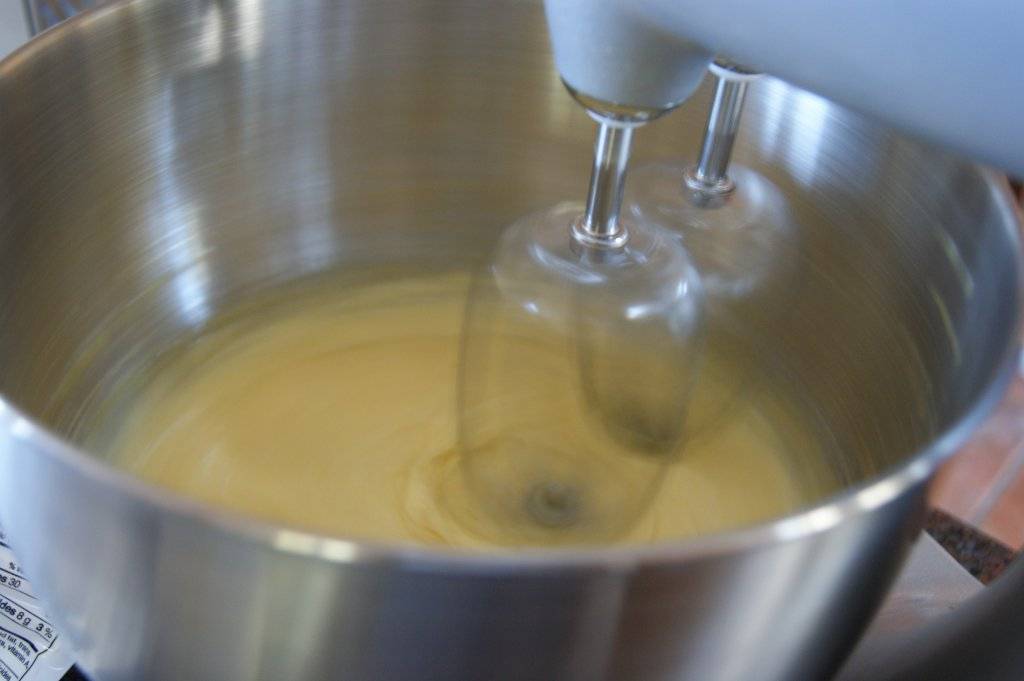 In a separate bowl using clean beaters (otherwise the eggs whites won't whip up), beat egg whites until soft peaks form. Gradually beat in sugar and beat until stiff peaks form.
NOTE: It is very important that the egg whites are not beaten too stiffly. "Stiff but not dry" is the phrase written in many baking books. If egg whites are over-beaten, they will lose their ability to hold air when folded into a batter. I find it is better to slightly under-beat the egg whites, like so: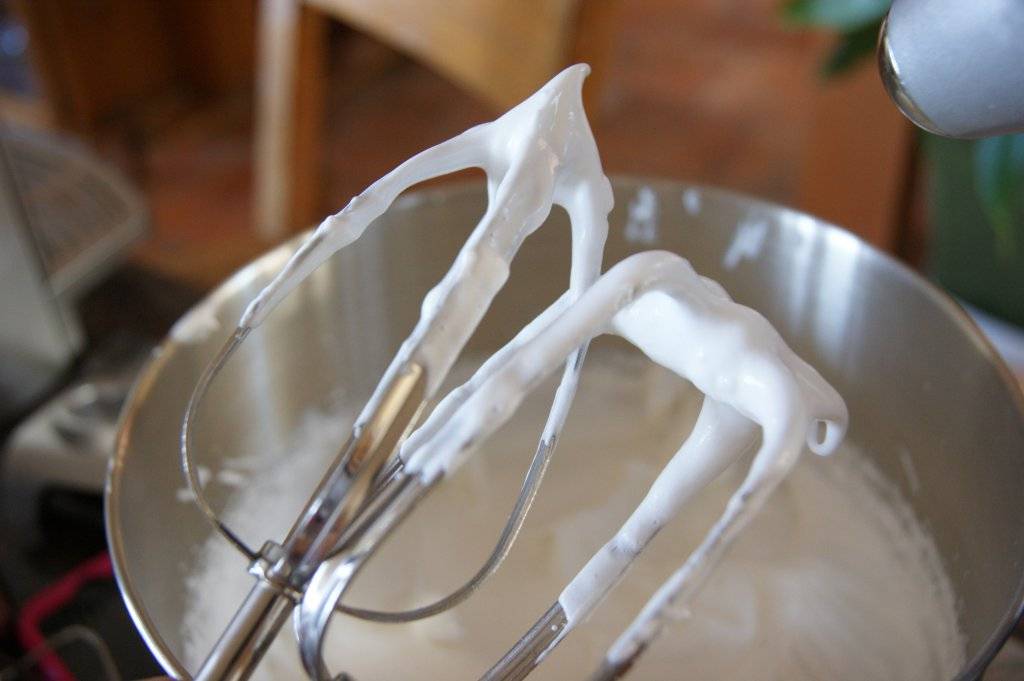 Sift one-third of the flour over yolk mixture and gently mix it in (it is very important to sift the starchy flour or it will have lumps). Fold in half the eggs whites. Repeat steps once. Sift over and fold in remaining flour. Transfer ¼ cup of batter to a small bowl. Add the lemon juice and mix well. Fold this back into the remaining batter.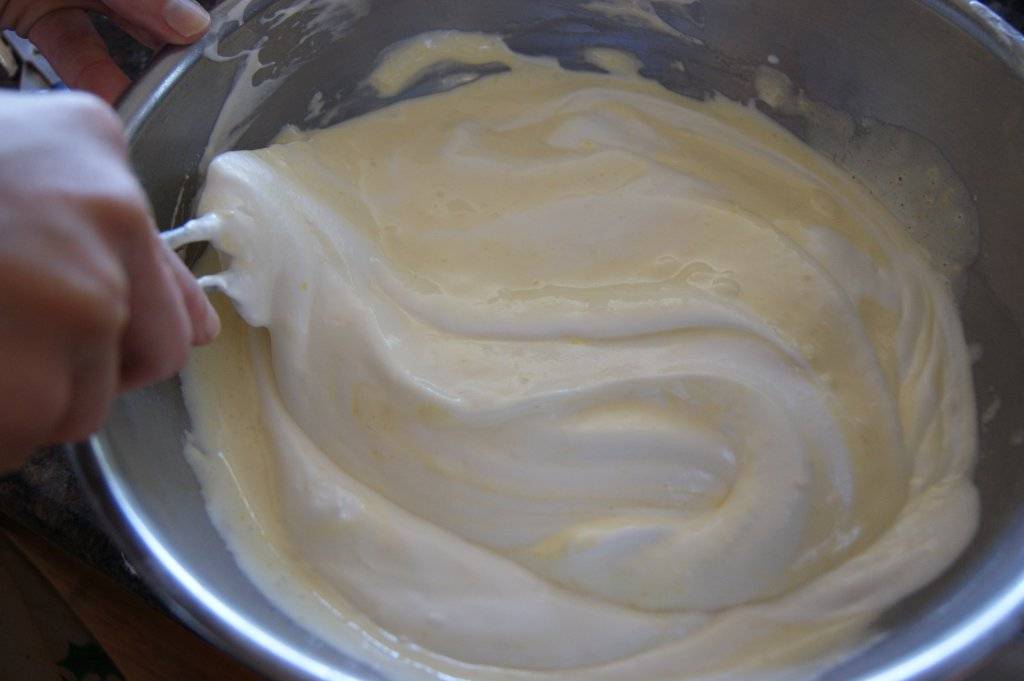 Pour batter into the prepared pan. Place in the oven and bake for 35 to 40 minutes, until cake tester comes out clean. Let cool on rack.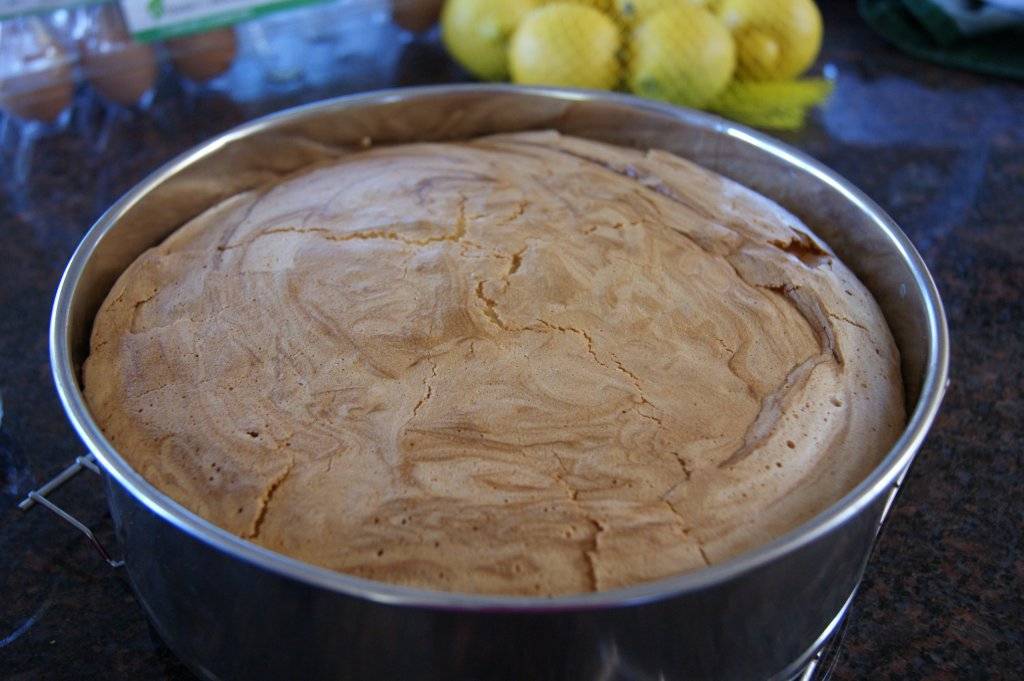 Filling:
Fill a medium pot about 1/3 of the way with water.  Bring to a boil, reduce heat to a bare simmer and place a medium bowl directly over the pot.  This is a make-shift double boiler.
Put the butter in this bowl and melt.  Add the sugar, lemon zest, and lemon juice.  Stir until sugar dissolves.
In a separate bowl, beat the eggs until frothy.  Slowly pour in about ¼ cup of the lemon mixture, whisking all the while.  This helps temper the eggs and keep the eggs from curdling when they are added to the whole mixture.
Slowly pour in the egg mixture into the bowl with the remaining lemon mixture, whisking the whole time.  (The bowl should still be over the hot water).  Cook, stirring constantly, about 5 to 8 minutes, until mixture is thick enough to coat the back of a spoon.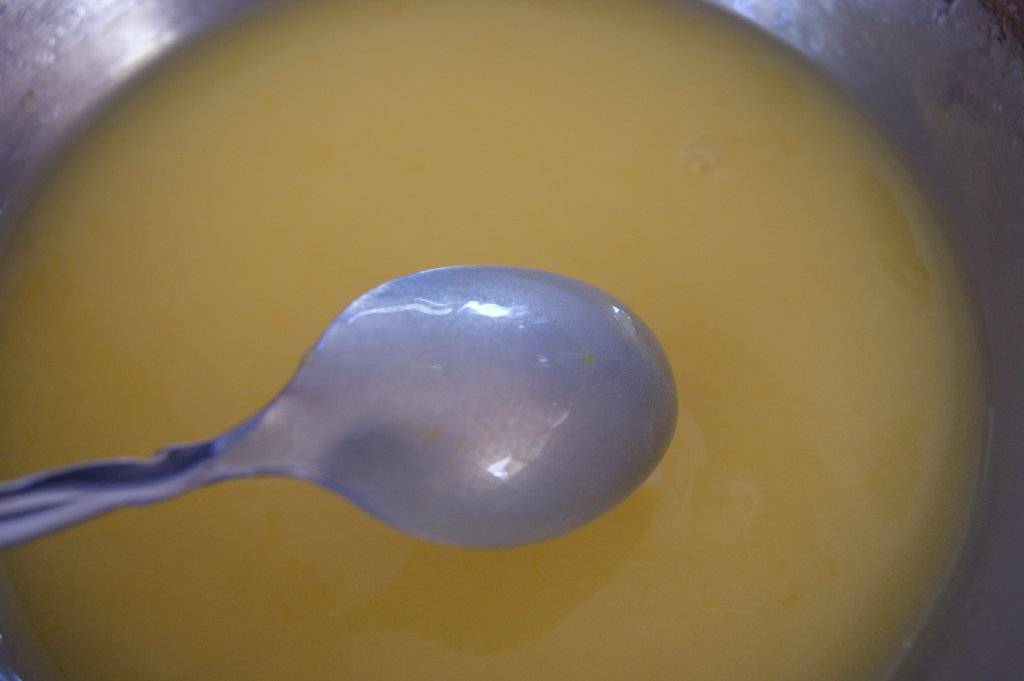 Remove the bowl from heat and let the mixture cool completely. Refrigerate until cold. In a separate bowl, whip cream until medium-stiff peaks form. Gently fold the whipped cream into the lemon mixture. (If using coconut milk, please use only the solid stuff at the top of the can. Do not whip it, but simply mix it gently into the lemon mixture.)  Refrigerate filling until cold and thickened. It should be as cold as possible when serving the cake.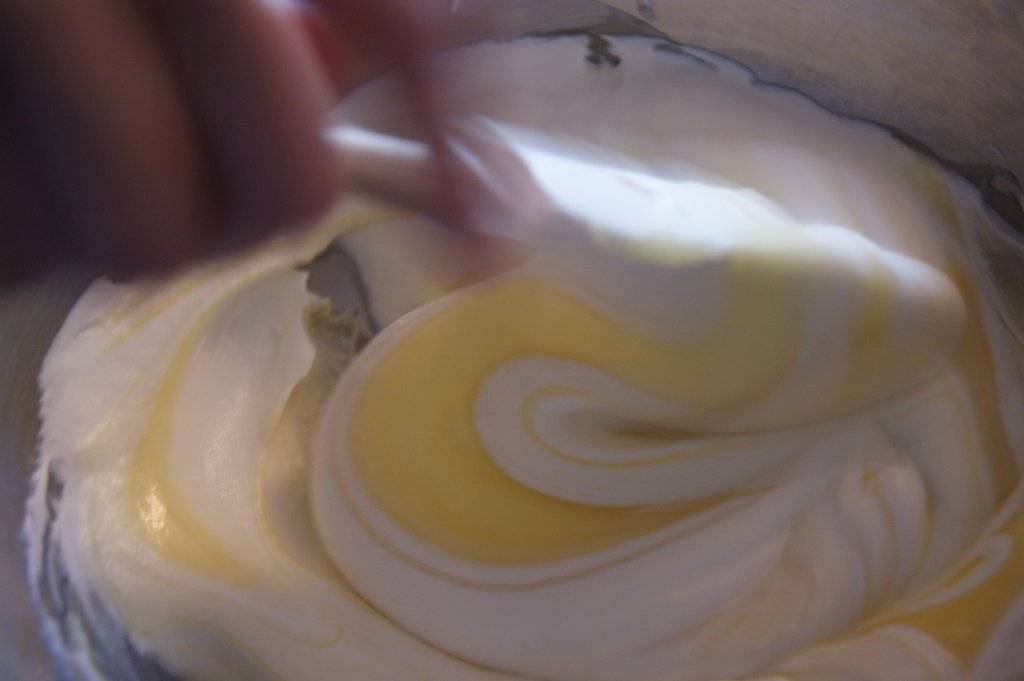 To assemble cake (scroll to the end for an alternate assembly option):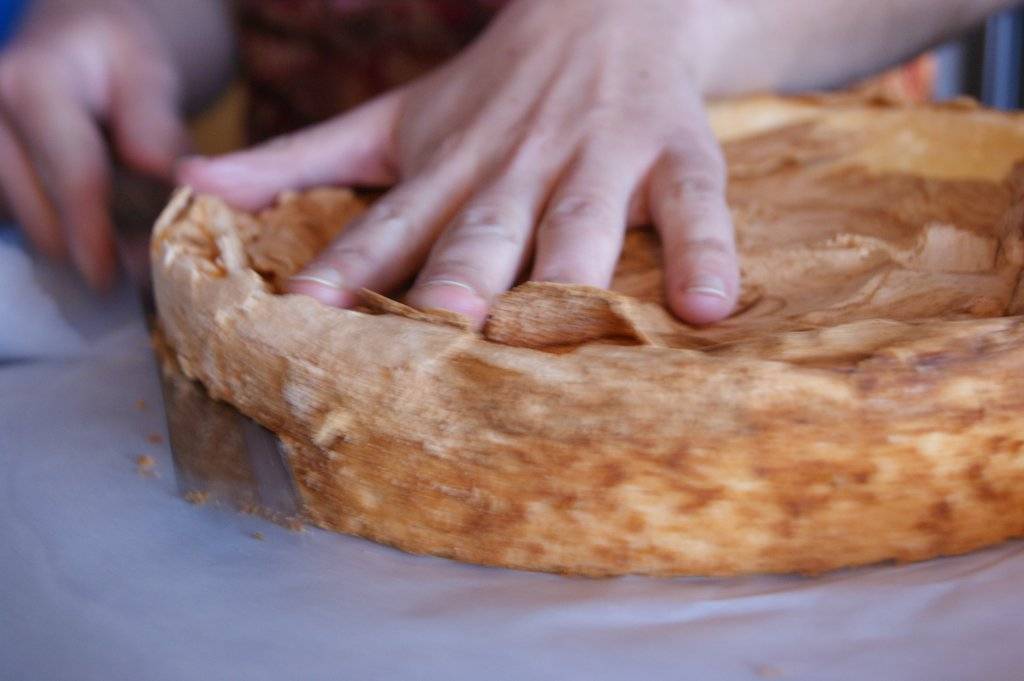 Slice cake in half horizontally with a serrated knife.
Place bottom layer on a cake platter. The edges of the cake platter should be lined with 4 strips of parchment paper. Spread filling over the cake layer.
Cover with top layer of cake. Sift icing sugar over the top and decorate with berries, if desired. The filling is not very stiff, so when serving the cake, make sure to use a very sharp thin knife (serrated would work) to make the cuts and cut with very very gentle downward pressure (more like sawing). The filling will still ooze out a bit, but not too much.
Alternate assembly option: Given that the lemon cream filling is quite soft, it can be easier to *not* fill the cake with it, but to serve slices of the plain cake with the filling dolloped on top of each slice. Garnish with a few berries and boom! Easy peasy.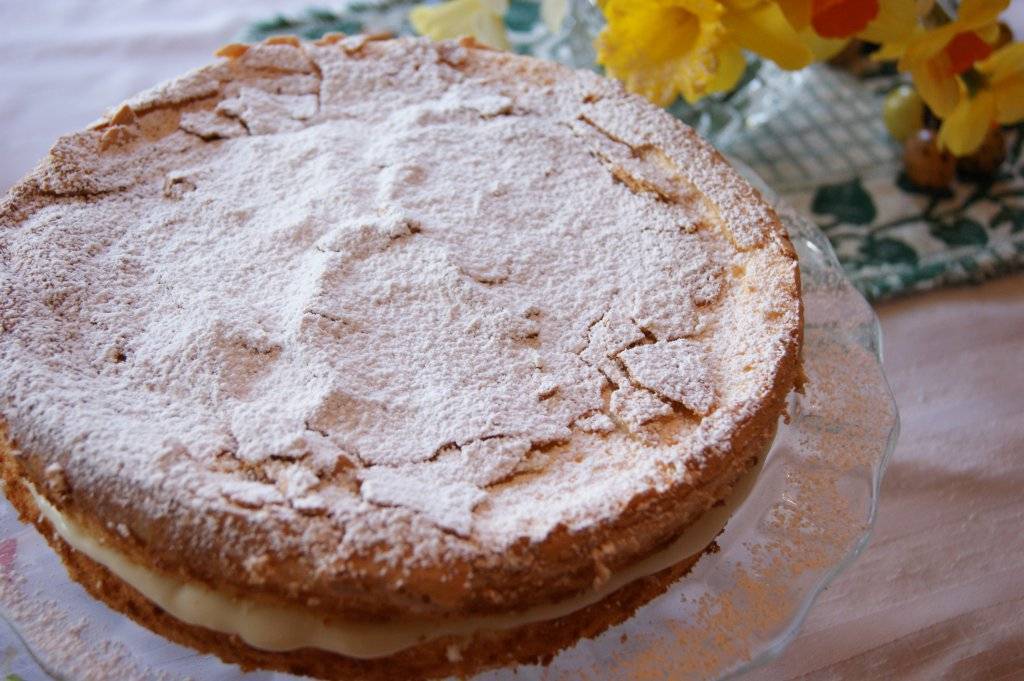 You May Also Like These Recipes:
Categories:
Baking
,
Baking and Treats
,
Birthday
,
Cooking in Season
,
Early Spring
,
Foodgasm!
,
Fruit
,
Gluten Free
,
Holiday
,
Kid Friendly
,
My Life in Food
,
Recipes
,
Taste Test
,
Technique technique technique
,
Vegetarian