Madrid in Food
October 12, 2011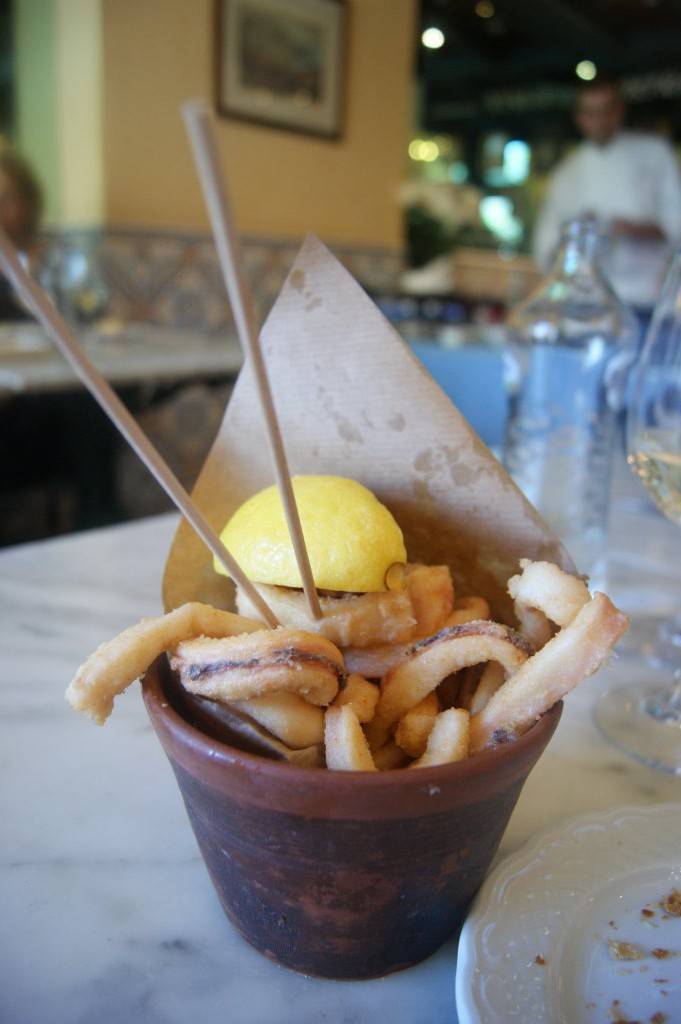 How can I describe my first 24 hours in Madrid without taking up enormous amounts of bandwidth? So much has happened already that it boggles the pen.
As many of you know, I am part of a culinary tour of Spain and Morocco, organized by the Women's Travel Connection. I am, in fact, the host, a role which sounds a lot more important than it really is.  We have Spanish and Moroccan tour guides here to arrange everything about the tour. My main job is to help make sure that everyone has a good time and no one feels left out. Which means that I really get to enjoy the food (cue happy dance).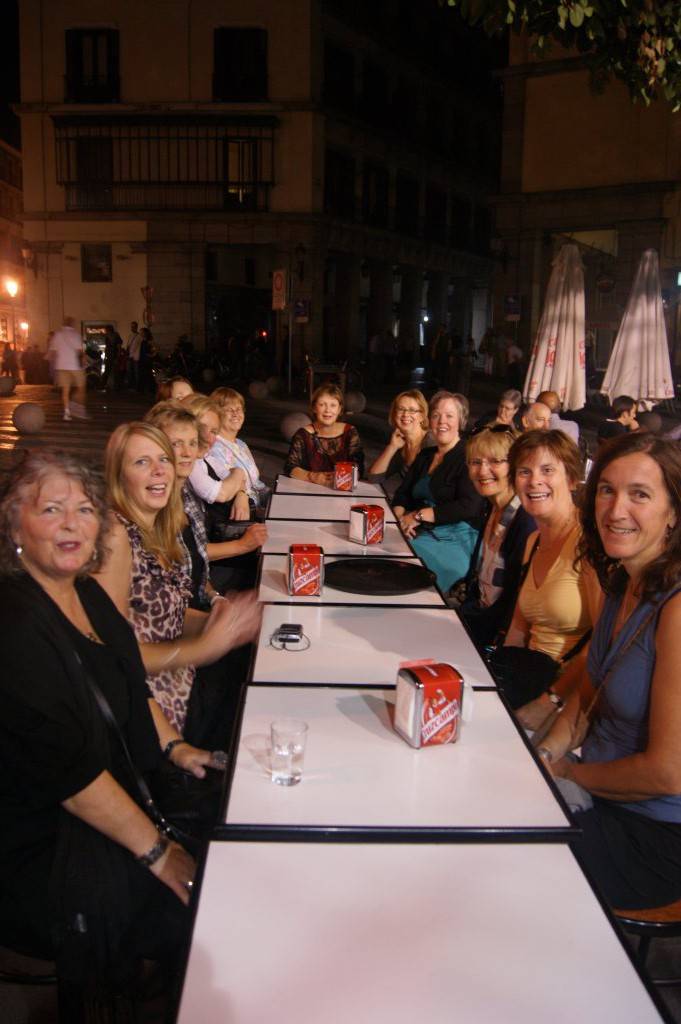 So far we have only been in Madrid for 24 hours, and already we have been out for tapas twice. Last night, not long after we arrived, our guide took us out to what he called a "typical" tapas place – the kind of place that only Spanish people frequent. The night air was warm, the city was hopping, and we sat out at a long table in the open air, beside a courtyard very near to the famous Plaza Mayor. Vino Tinto was flowing and a simple but delicious assortment of tapas was covering the table. It was a "Pinch-Me!" kind of moment, waking us all up after the daze of travel-induced exhaustion. I vaguely remember saying, "Can you believe we are in MADRID?!" an annoying number of times. I'm sure that was totally part of my job description.
Out of those tapas, the most memorable was probably the plate of pork: Jamon Iberico and two different types of chorizo, all oozing a delicious paprika oil. (Unfortunately, the picture was blurry, but please enjoy this nice one of tiny whole fried fish.) The chorizo tasted extra delicious on a piece of crusty bread and topped with the pickled onions from the ceviche-like seafood salad that came earlier. Also, there were some seriously yummy pork balls happening and I am ashamed to admit how many of them I ate.
Even after such a late meal we amazingly all found ourselves with an appetite for the superb hotel buffet breakfast the next morning. I have never seen anything like it. A dizzying array of delicious things to eat, but nothing too fancy. I really enjoyed the fragrant pieces of white melon, the little crusty buns which I topped with chorizo and queso fresco (so so creamy and good), and killer coffee.
We had a bit of a confusing, late start to our morning tour. Unfortunately, due to the Columbus Day holiday today, the Prado was closed. I just want to say here for the record that this is the second time I have been in Madrid, and both times the Prado has been closed. Honestly, what gives? I must be destined to come back to Madrid another time.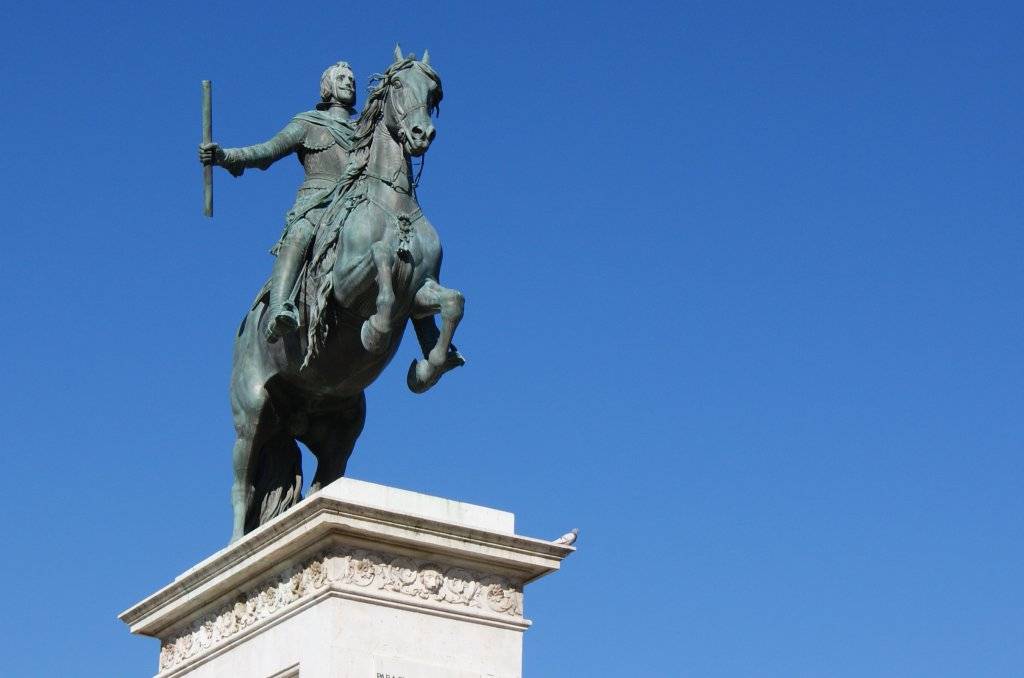 Despite the late start, we had a glorious day today. We started with a historical walking tour of the old city under vibrant blue skies and dazzling sunshine and continued on after lunch. But the highlight of my day, and of my first 24 hours in Madrid, was our fabulous tapas lunch and paella demonstration at La Mar del Alabardero. This is one of a group of high-end Spanish restaurants that we were all very excited to learn had locations in Seattle and Washington DC. The food was that good! Oh, my.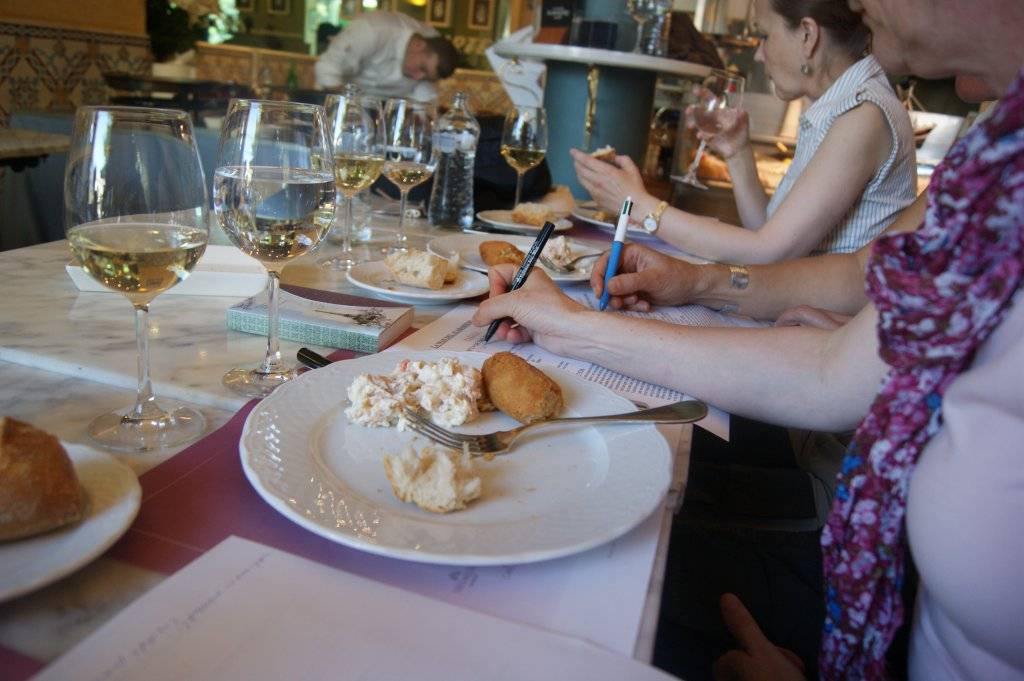 Imagine eating super fresh seafood tapas and sipping the most amazing crisp white wine while a Spanish chef demonstrates how to make paella right in front of you.  Yeah, it was fabulous. Sigh…
This restaurant is famous for its paella. As far as I am concerned, it did not disappoint. I had paella the last time I was in Madrid; it paled in comparison to the rich, flavourful, balanced, seafood-full paella we enjoyed today.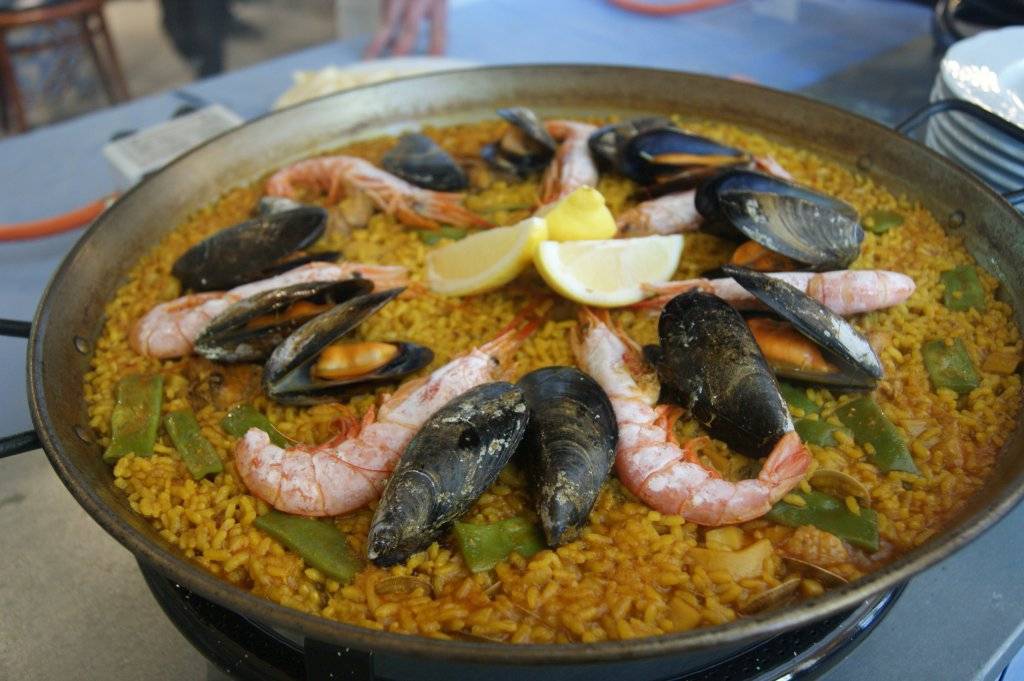 But most of us couldn't finish our plates because we had filled ourselves with the amazing tapas beforehand: the freshest, sweetest seafood salad I have ever had; hot crispy croquettes of fish and milk-soaked bread; battered and deep-fried squid (don't even call it calamari because it was way better); whole fried sardines with rock salt and lemon; and, the favourite, roasted pimiento peppers stuffed with a cheese that was so creamy and light that we had to know what it was. Imagine our surprise when we were told that it was not cheese at all, but bacalao (cod) roe whipped with olive oil to make a creamy, ethereal foam that melted in our mouths. Heaven.
That's all for today. I'm too busy digesting still to contemplate what I might do for dinner. In the meantime, I will enjoy a Spanish siesta. Maybe we'll head out in the cool of the evening for some more tapas. Or even better, dessert – I saw about one hundred pastry shops today and it would be a shame to leave Madrid without trying one of them, right?