Fresh Mint Chutney
April 29, 2015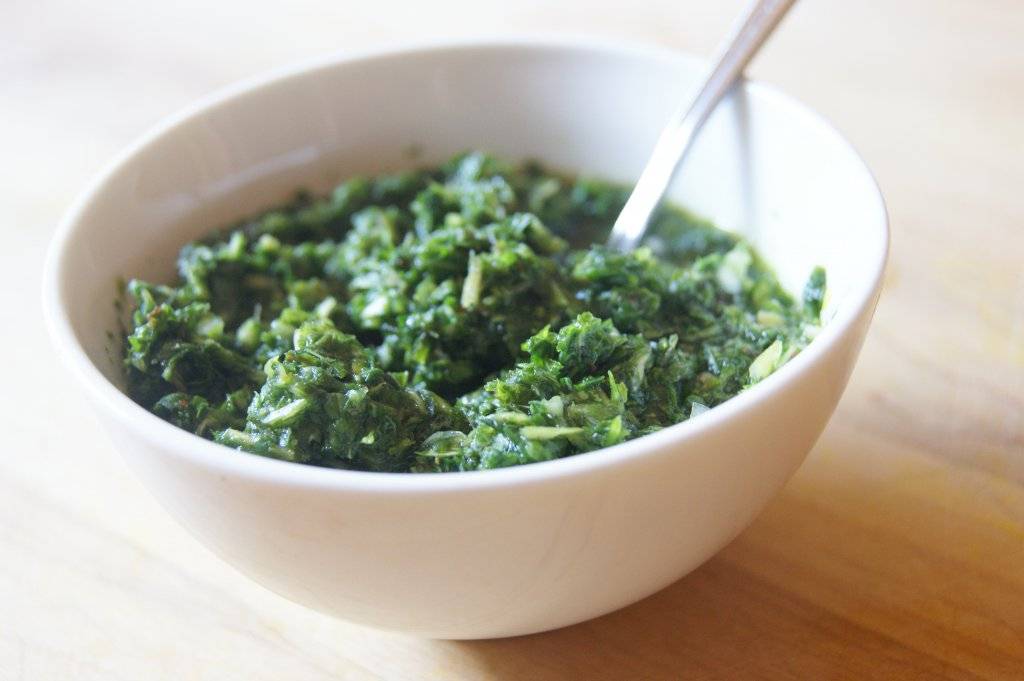 If your garden is anything like mine, this is what it looks like right now: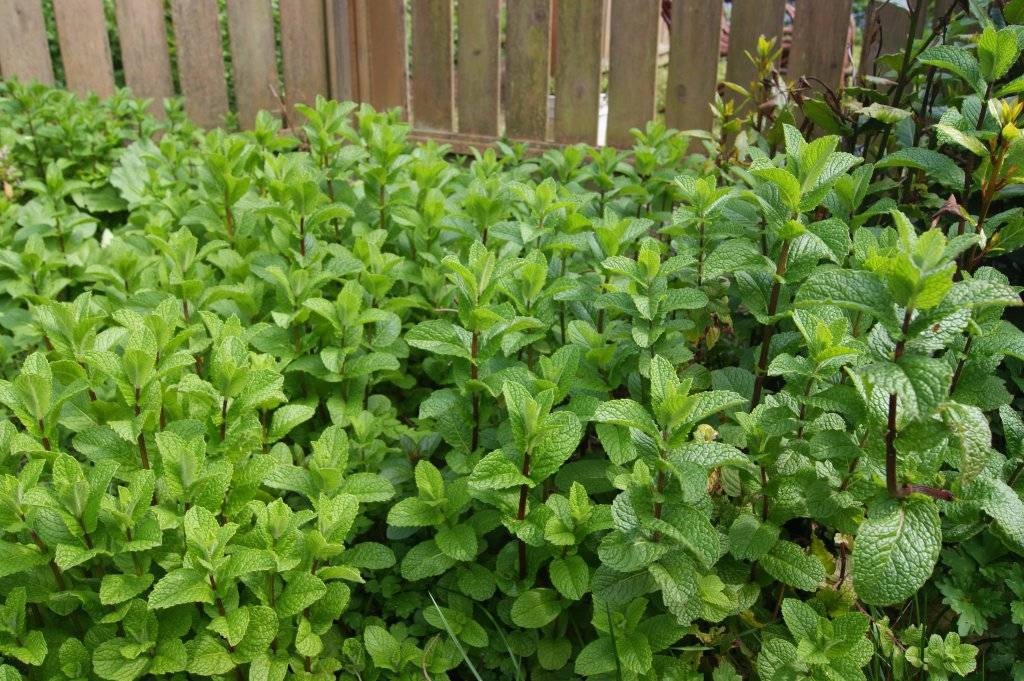 That's right, wall-to-wall mint. Mint, the herb that is trying to take over the planet. Mint is also one of the only food plants that is growing abundantly right at this time of year in our corner of the world, a fact I had was cruelly reminded of when I was trying to devise a 100% local menu for my cooking demo at the Get Ready Get Local event last week.
April is a sad month for us locavores: very little (if anything) is left of the overwintering crops; very little (if anything) is ready of the first spring crops. Except the mint is in with a vengeance.
When life hands you nothing but mint, make this mint chutney. An axiom for the ages.
I make this recipe in my Indian Basic cooking class, and it's always a favourite. "That mint chutney is to die for," is a commonly-heard phrase around the cooking class dining table.
It is honestly one of my best recipes. Refreshing and slightly spicy, I use it mostly with Indian-inspired food, but mint chutney can be added anywhere you want some extra pizzazz. I like it served with grilled lamb or chicken, as a burger or sandwich spread (hello, amazing lamb burgers!), as a dip for chips or pappadums, or spooned on top of softly-cooked lentils. Tonight, I ate it with some of my homemade butter chicken. Mmmm!
It is super delicious any way you want to use it.
FRESH MINT CHUTNEY
Makes about 1 generous cup.
This refreshing, slightly spicy chutney can be used in a variety of ways: as an accompaniment to meat or vegetarian curries, on top of lentils, as a sandwich or burger spread, as a dip for chips or pappadums, or a sauce for wraps.
ingredients
100 g fresh mint*, stemmed (about 2 cups leaves well-packed)
½ bunch cilantro, large stems removed
4-5 green onions, use both white and green parts (4 if larger, 5 if smaller)
1 clove garlic, peeled
1 jalapeño (seeded, if you like)
2-3 Tb fresh lime juice
¼ cup unseasoned rice vinegar
¼ cup white sugar
*Please use only spearmint in this recipe. Not peppermint, pineapple mint, fuzzy lemon-mint, nor any other crazy variety you may have growing in your garden. Just plain old spearmint, the kind available fresh at the grocery store, for making tabbouleh or mojitos.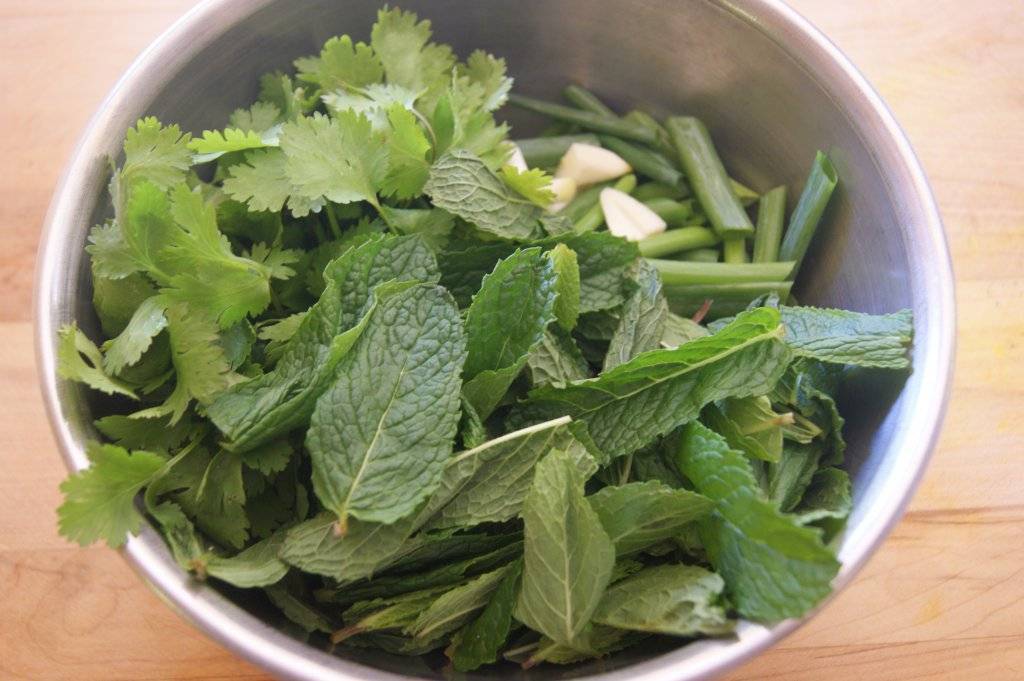 instructions
Mince the herbs and vegetables by hand or in the work bowl of a food processor. Add the rice wine vinegar, lime juice, and sugar. If using a food processor, purée the lime, vinegar, and sugar with all of the other ingredients. Mix your mint chutney well. It should keep in the refrigerator for 5 days, but will lose its vibrant colour after the first few hours.
You May Also Like These Recipes:
Categories:
Appetizers
,
Cooking in Season
,
Dinner Solution
,
Early Spring
,
Events
,
Feature Ingredients
,
Foodgasm!
,
Gluten Free
,
Indian
,
Local Harvest
,
Locavore Gone Loca
,
My Life in Food
,
Recipes
,
Sides
,
Vegetarian