Yin Choy, aka Amaranth Greens
May 18, 2010
"You should try this vegetable. It is very good." Ken, the owner of Fisgard Market in Victoria's Chinatown, hands me a bundle of beautiful fuschia-stained leafy greens.  "It's called yin choy," he says.
These are really among the most beautiful vegetables I have seen – so visually stunning that they look better suited to a floral arrangement than to a wok. I have already been eyeing them up in the market this spring, dying for an excuse to buy some.
"How do you cook it?" I ask.
Ken breaks into a huge smile. "I don't know. My wife doesn't cook! All I know is that it is a very delicious vegetable."
That is how I ended up with a bag of yin choy at home with no idea what to do with it. No excuse necessary after all, just a sincere endorsement of deliciousness.
After some thought, I decided to try the yin choy out in one of my favourite recipes, Thai Stir Fried Greens. However, that was not a random decision. I did have one leg up on the whole yin choy situation, since I already knew the English name: fresh amaranth greens. (Thank my avidly-gardening mother for that one. She grows amaranth.)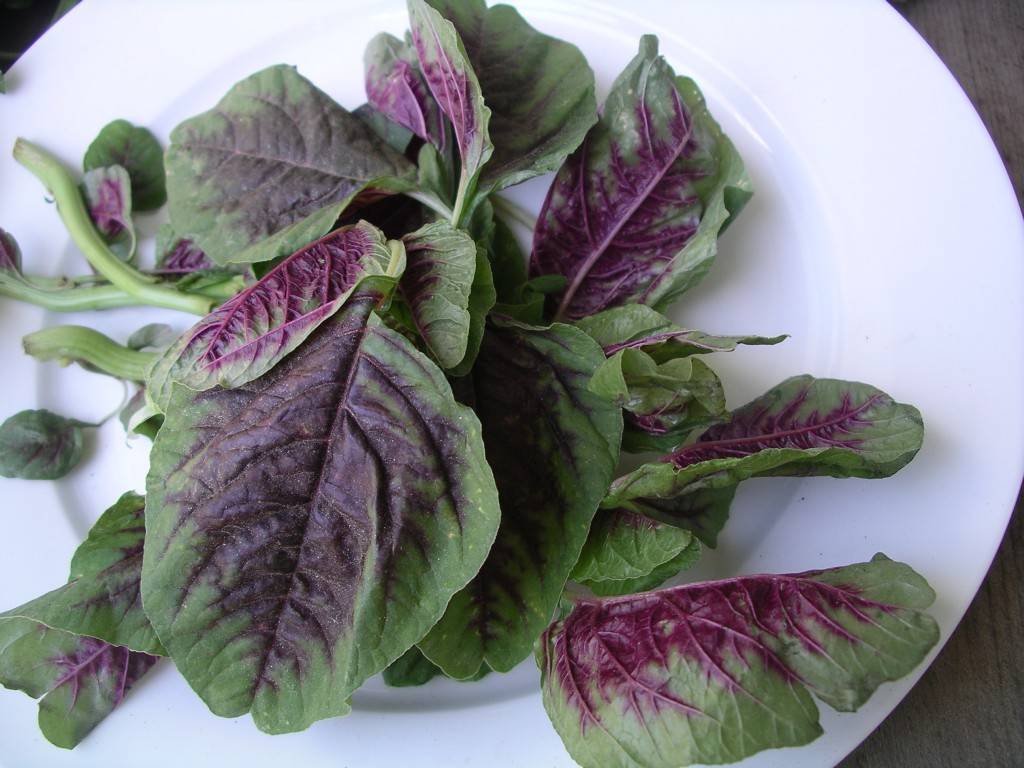 I have always known that amaranth greens are edible, but have never tried them.  I think the boutique health-foodiness of the idea bored me. But I am excited by the disovery that amaranth greens are a popular Asian vegetable, too. Give a vegetable a slick Asian name, and it is suddenly way cool.
So, the results of my cook-off: Yin choy is delcious. It tastes sweet and mineral-ish, like spinach, but with less acid, less mouth-drying-factor. It cooks up tender, but not slimy. Really, it is a perfect springtime green vegetable – fresh, tender, sweet. I cooked it a little longer than I would cook spinach (yin choy has tough stems), but less than I would a tougher green such as kale.  The only fly in my ointment is that the colour doesn't stay. Rating: I will definietly be buying these again!
Thai Greens recipe will be posted tomorrow.