Shepherd's Pie
February 25, 2014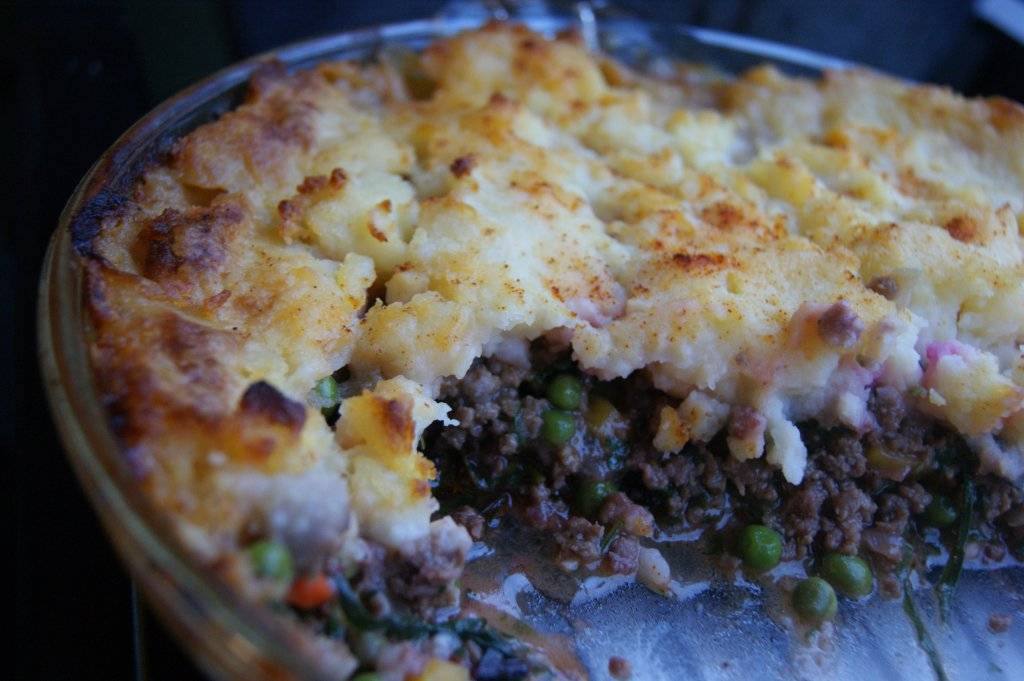 Since the day I first tried the amazing mutton sold by Evelyn of Terra Nossa Farms, I have been using any excuse I can to cook with it. Moroccan tagine, curried mutton stew, spiced meatballs. . . sigh of bliss. But nothing has satisfied me more than the tried-and-true comforting taste of Shepherd's Pie.
I have made Shepherd's Pie at least six times since November, and each time I love it a little bit more. It's so very comforting in a delicious, stick-to-your-ribs kind of way. But I can tell that I need to ease up on the frequency now, because my younger son (the barometer of taste in our household) has recently declared Shepherd's Pie "bad". This, after months of eating huge bowls of it with gusto.  Blerg.
But I've learned over the years that "bad" in reference to food means he's tired of eating it, not that he doesn't like it. Now I'm trying to see if I can last for four weeks without making Shepherd's Pie again! It's way harder than I thought.
In the meantime, I am hoping to live vicariously through my blog and my readers. Make this when you have a chance and let me know how it tastes. Do you like Shepherd's Pie? Have you tried Terra Nossa mutton? (By the way. this recipe can be made with lamb if you prefer it, or if you cannot find Terra Nossa mutton for sale.)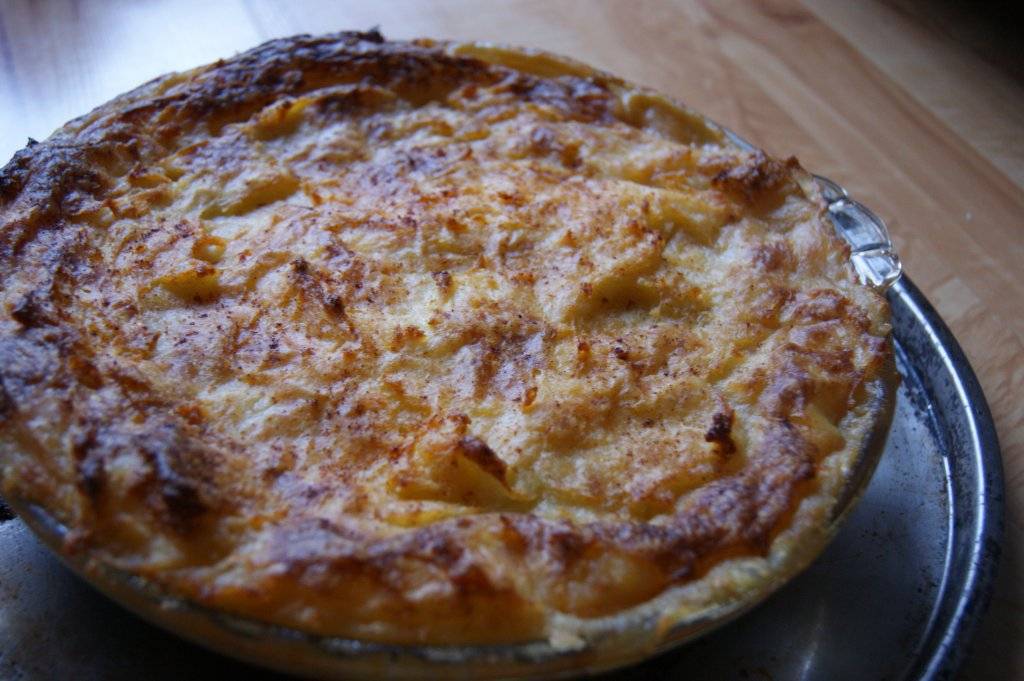 SHEPHERD'S PIE
Serves 6 to 8 (recipe can be halved)
My favourite cold-weather meal, Shepherd's Pie is delicious, comforting, and satisfying like no other casserole. I make this recipe in two pie dishes and bake one right away, refrigerating the second for an easy dinner another day. Very handy :)
This is a great vehicle for bits of extra veg you have lying in your crisper – I have made this with three leeks instead of the onion, for instance, or with a whole bunch of kale and no peas, or with a bit of finely of chopped green beans or diced parsnip.
ingredients
2 lbs ground lamb or mutton
1 medium onion, diced fine
2 medium carrots, peeled and diced small
1 stalk celery, diced small
optional – 1 small leek, cleaned and diced
2 cloves garlic, minced
1 tsp minced fresh thyme leaves (or 1/2 tsp dried)
1 tsp minced fresh rosemary or savory (or use 1/2 tsp dried)
1 Tb tomato paste
2 to 4 Tb all-purpose flour (or rice flour, for a GF option)
1-1/2 to 2 cups chicken broth or lamb broth
1/2 tsp salt, or more, to taste
1/2 tsp freshly ground black pepper
1/2 tsp Worcestershire sauce
1/2 tsp to 1 tsp soy sauce or tamari
1/2 bunch winter greens (kale, chard, beet greens, collards), stems removed and finely shredded
1 cup frozen peas, thawed
1/2 cup minced fresh parsley (optional)
~
3 lbs Russet or Yukon Gold potatoes (about 6 Russets or 8 – 10 Yukons), peeled and cut into eighths
additional salt, to taste
6 Tb unsalted butter
1/3 cup whole milk or buttermilk OR 1/4 cup potato-cooking water (for a DF version)
optional – paprika, for sprinkling on the top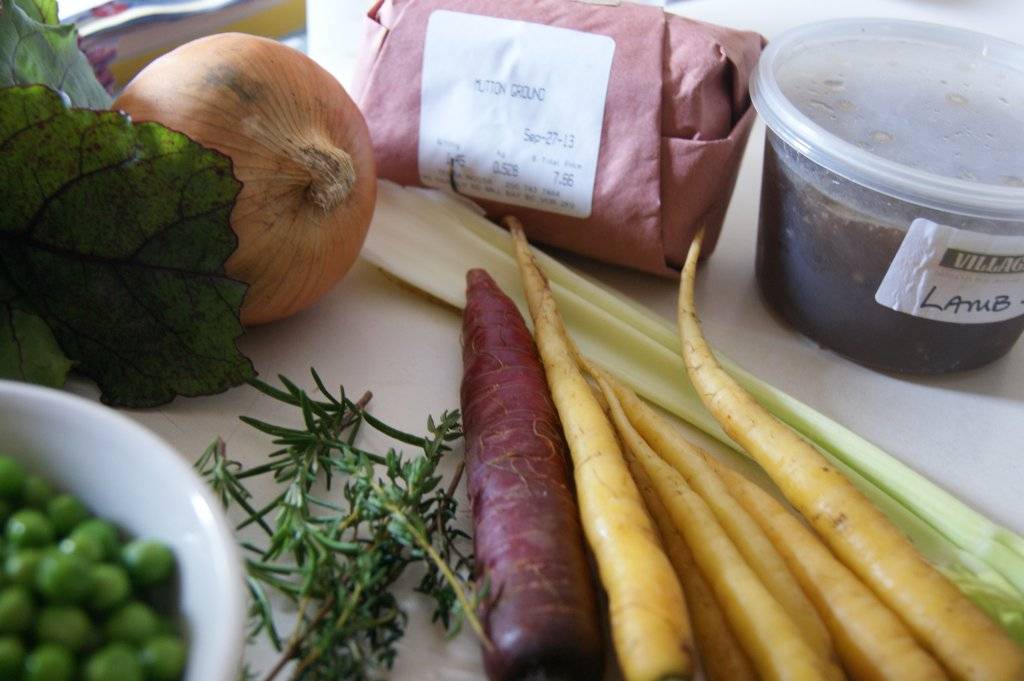 instructions
1. Have all ingredients chopped and ready before you start.
2. Heat a Dutch oven or large saucepan over medium-high heat. Add the mutton (or lamb) and cook, stirring to break up the meat with a wooden spoon, until the meat is no longer pink and the fat has rendered out, about 5 to 6 minutes. Transfer the meat to a sieve suspended over a large bowl. You want to drain the excess fat and liquid off the meat. After a couple of minutes, the fat will have risen to the top of the reserved meat juices. Skim this fat into a separate small bowl or ramekin, keeping both the fat and the juice.
3. Scoop out 3 to 4 tablespoons of the mutton fat and return it to the Dutch oven or saucepan that you were using to cook the meat. Return the pan to medium heat and heat until the fat is shimmering. Add the onion and saute until limp and translucent, about 4 minutes. Add the carrot and celery (and leek, if using) and saute about 7 minutes more, until vegetables are softened and lightly browned in spots. Stir in the garlic and saute until fragrant, about 15 seconds. Add the chopped herbs and the tomato paste, sauteing for 20 to 30 seconds more. Stir in the all-purpose flour (use the larger amount if you want a thicker sauce), then add the chicken or lamb broth, along with any reserved juices from cooking the meat. Stir and scrape up any browned bits, increase the heat to high, and bring mixture to a boil, stirring constantly, and cook for 1 minute, stirring constantly, until sauce is thickened and smooth. Add the cooked mutton (lamb), the Worcestershire sauce, the soy sauce, the salt and pepper, and the shredded greens. Return to a boil, then immediately remove from heat and cover, to keep the heat in.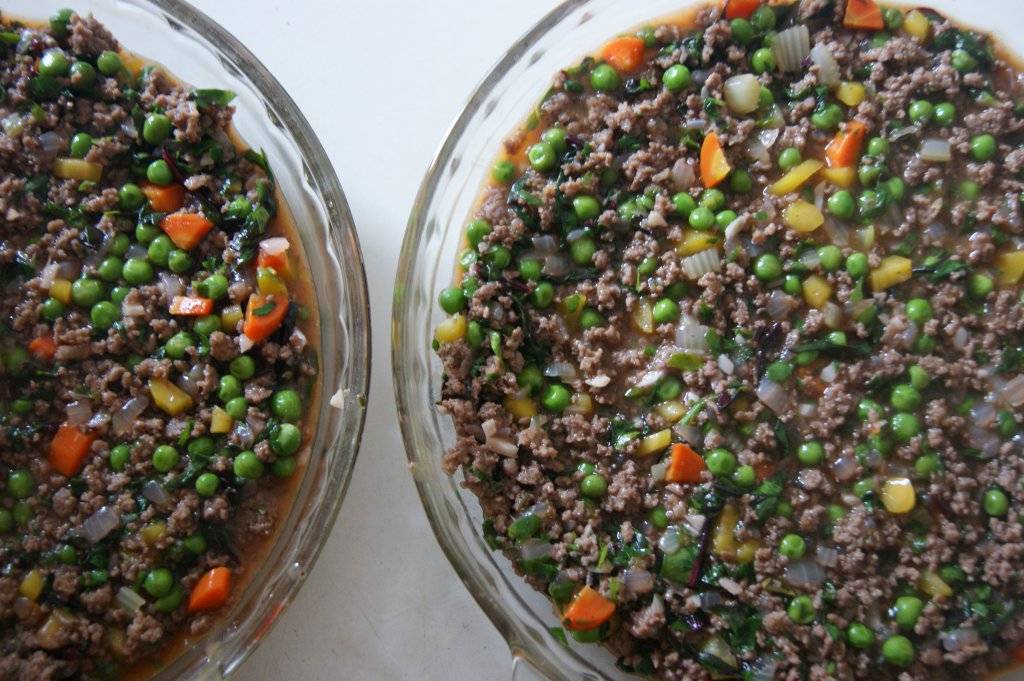 4. Meanwhile (you can be doing this while the onions and veg are sauteing), preheat the oven to 425 F, and place the oven rack in the lower-middle position.
5. Also meanwhile (see #4), place the prepared potatoes in a pot with water to cover by 3 cm (~1 inch) and about 1/2 teaspoon of salt. Place over high heat and bring to a boil, reduce heat, cover and simmer gently about 10 to 15 minutes, until potatoes are easily pierced with a fork. Immediately drain the potatoes (reserving some of the cooking liquid, if you need the spuds to be dairy-free) and then return the potatoes to their pot, along with the butter and milk OR buttermilk OR 1/4 cup potato-cooking water. Mash until smooth and season with salt to taste.
6. Stir the peas into the lamb/mutton mixture. Taste mixture for seasoning. You may want more salt, soy sauce, pepper, etc. Divide the lamb mixture evenly between two 9-inch deep-dish pie pans (the glass ones are great for this). Now dollop 1/4 of the mashed potatoes around the outside of each pan and smooth it out, anchoring it to the edge of the pie pan, like so: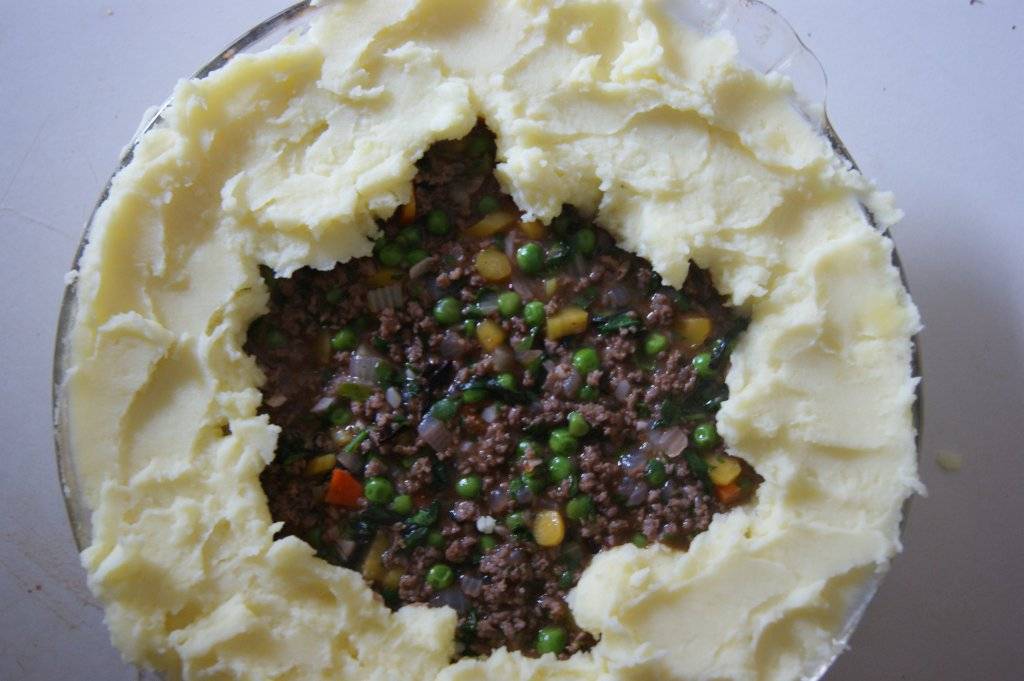 7. Finally, divide the remaining mashed potatoes between the middles of the two pans, and working from the outer circle of potato, spread it to over the meat mixture evenly.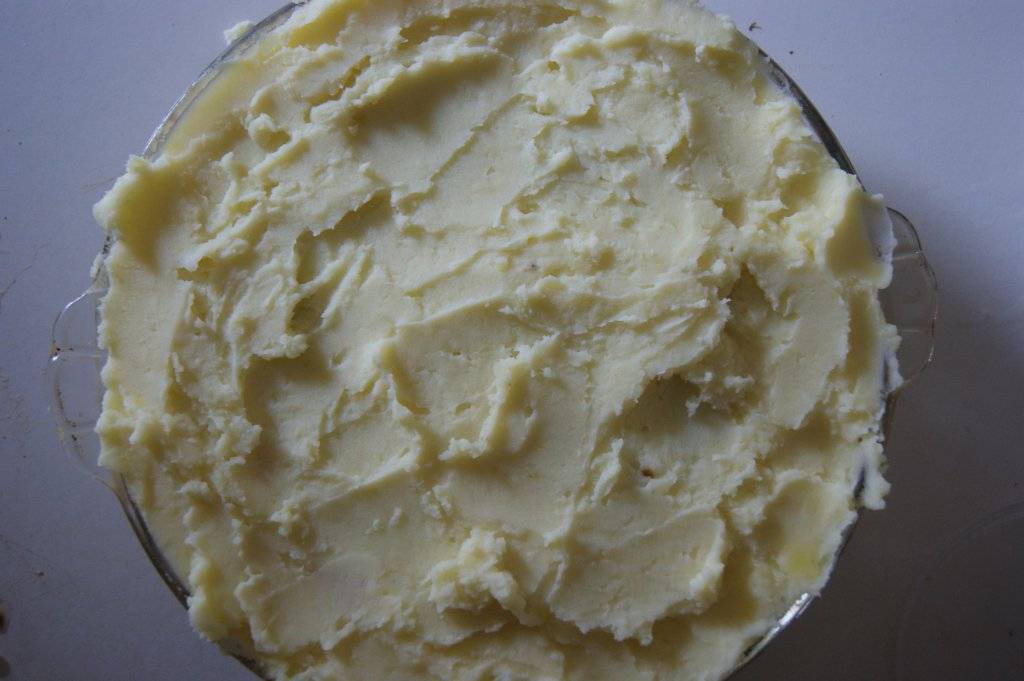 8. Place in the oven and bake until the top is lightly browned, about 25 minutes (I often bake one and chill the other, saving the second to bake another day). Let baked Shepherd's Pie cool for about 10 minutes before serving.